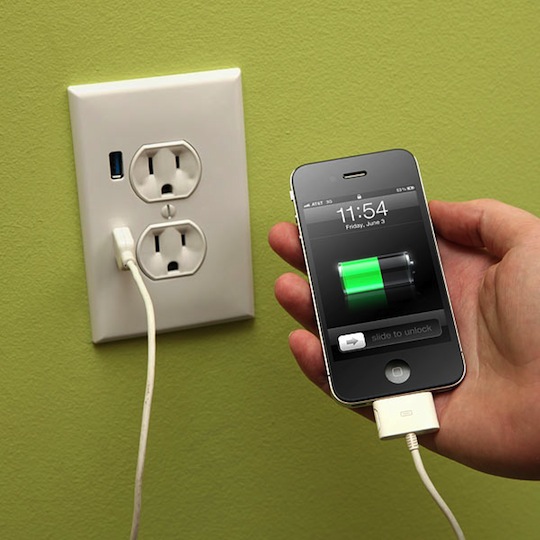 If you're anything like me, I almost always charge my iPhone on my Mac or speaker dock. That said, I can never find the USB wall plug Apple ships with the iPhone.
The guys and gals at ThinkGeek seem to have solved this problem for me.
For $24.99, the U-Socket USB Wallplug uses regular US 110v power to supply 2.1 amps to a set of USB ports that sit beside regular grounded outlets, using built-in transformers. Genius.
Here's the company's video for installation, which doesn't look too tricky at all: