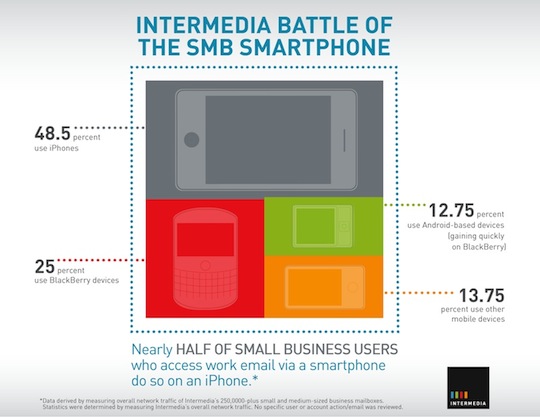 According to a new report by the Exchange-hosting company Intermedia, 48.5 percent of small business users are accessing work email with iPhones.
Blackberry devices clocked in at 25 percent, with Android and "Other" bringing up the rear.
Intermedia CEO Jonathan McCormick:
Staying in sync with the office regardless of time or day has become imperative in most industries. But securely supporting the different smartphone options can drain an in-house IT manager's resources.
With services like Google Apps growing in popularity, it's hard to say how these numbers will change in the future.
Article Via Apple Insider