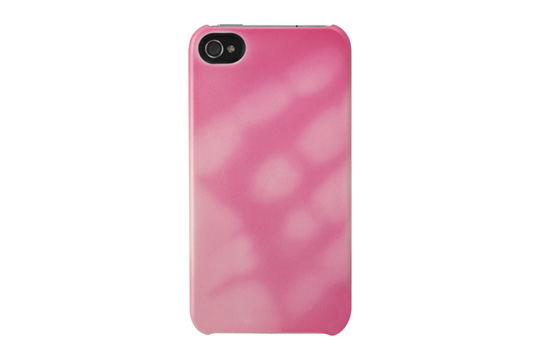 The 8os may be long gone but they are certainly not dead. For those fortunate enough to have owned a fabulous thermo t-shirt during their youth, the Incase Thermo Snap Case should serve up a hearty dose of nostalgia.
Currently available in pink, the case changes to white from the warmth of your hands and returns to pink as it cools down. All the fun of thermal t-shirts without the awkward, multi-coloured armpits.
The case is compatible with iPhone 4 and 4s and will cost you $35.
Source: Incase