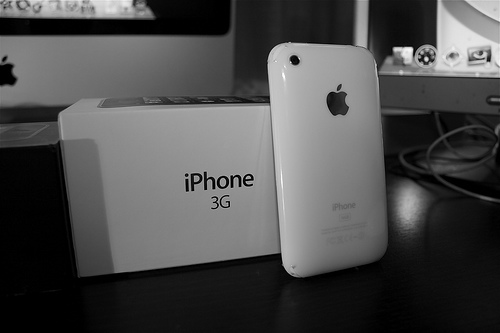 Apple has a new lawsuit on its hands. According to Ars Technica's Jacqui Cheng, Biana Wofford has gone to the Superior Court of California for San Diego, claiming that the iOS 4.0 upgrade made the iPhone 3G unusable:
According to Wofford's complaint, Apple knew that the update from iOS 3.x would turn her iPhone 3G into a "device with little more use than that of a paper weight." She also criticized Apple over the difficulty in downgrading to a previous operating system without having to become a "hacker"—indeed, it's no simple task for average users to roll back if they have already upgraded to the newest operating system.

"Even though Apple has actual knowledge of thousands of complaints from iPhone 3G/3GS consumers, Apple does not allow for those same users/consumers of third generation devices to download and re-install earlier and optimized iOS3.x operating system without resorting to 'hacker' tactics that will void Apple warranties and violate iPhone user agreements," Wofford wrote.
According to Bryan Chaffin at the Mac Observer, this issue was designed by Apple to force people into upgrading to a new handset:
"This whole situation was created to be a consumer Catch 22 by Apple in order for the company to promote sales of its just released iPhone 4 and cause consumers to simply abandon the earlier 3G and 3GS platforms," the plaintiff's attorneys said in the suit.
When iOS 4 was released, the iPhone 3G did suffer from slow performance. Many blogs offered advice on how to speed up things, including disabling Spotlight on the iPhone and performing a full restore of the device. Some people managed to downgrade to iOS 3, even though Apple does not officially support it. TUAW urged readers not to update, while ZDNet claimed Apple itself should warn users against upgrading.
On July 28, an Apple spokeswoman told the Wall Street Journal that the company was aware of the issues, and was looking into a fix.
iOS 4.1 — released in early September — included fixes for the iPhone 3G that have considerably improved performance.
Wofford is hoping the case will turn into a class action lawsuit against Apple.
Article via The Brooks Review