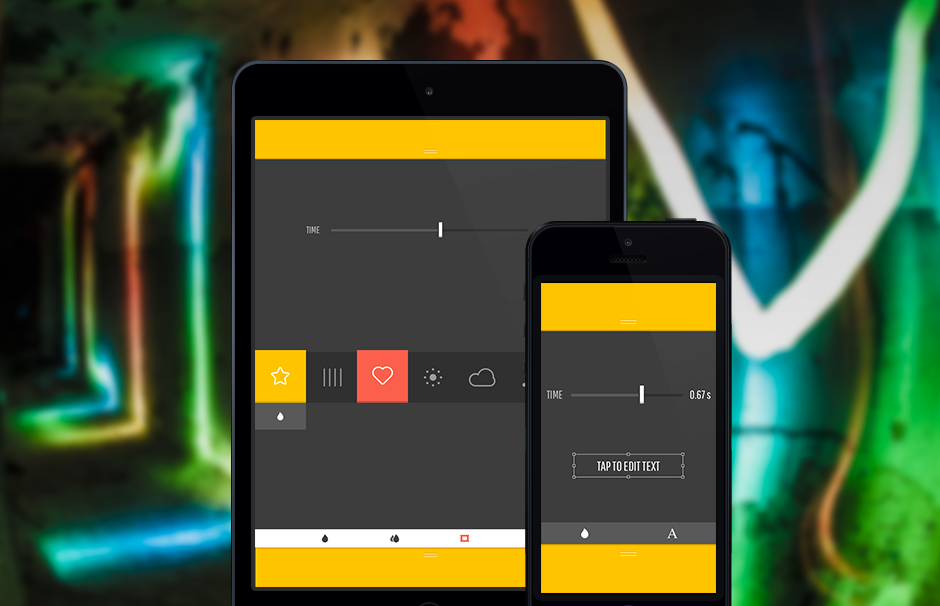 Painting the night just got a little bit easier with Glowee. This new iOS application from PlainWhite makes it easier to enhance your night-time photography with colorful light effects, including shapes and text.
The four modes (color, gradient, stencils, and text) add quite a bit of flexibility to your photography arsenal. Another, perhaps unintended use of the application, is that you can use the different settings to actually light your subjects, making it a lot more flexible than your typical run of the mill flash.
You can find the app on the App Store for $1.99. Oh, it's Universal too.