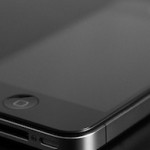 While rumors of a Verizon-powered iPhone continue to swirl, customers are still flocking to AT&T for Apple's iPhone. In fact, the carrier announced today that this past quater, it activated more iPhones than ever before. This is from AT&T's press release:
AT&T's third-quarter integrated device growth included 5.2 million iPhone activations, the most iPhone activations ever in a quarter. This is 62 percent more than the previous quarterly record of 3.2 million activated in the second quarter of 2010. Approximately 24 percent of those activations were for customers who were new to AT&T.
These are impressive numbers, but that last statistic is especially important. Twenty-four percent of the 5.2 million activations were new AT&T customer. That means those customers are locked into a two-year contract with AT&T.
There has been some speculation that a Verizon iPhone will start a mass exodus from AT&T. I really don't see that being the case. Yes, I do think over time AT&T will lose a significant number of customers to Big Red, but contracts will keep most people in place for the time being.
Article Via Cult of Mac