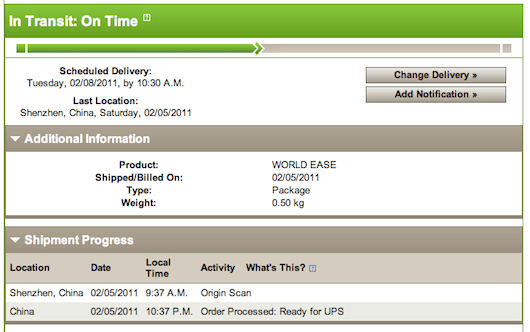 While reports have been coming in that iPhone 4s pre-ordered from Verizon are shipping, it looks like orders placed directly on the online Apple Store are shipping as well.
The above is a screenshot for my iPhone 4 order. I'm hoping that it will make here by the 8th, but with winter weather blanketing most of the States, I guess we'll see.
Did you order a Verizon iPhone 4? Has it shipped yet? Let us know below!