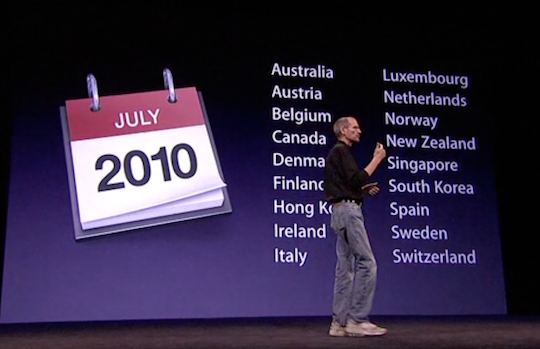 According to Market research firm IDC, Apple has climbed to the number two slot when it comes to worldwide smartphone shipments. The image above is from WWDC 2010, when Apple announced the countries that got the new device in July of last year.
According to the firm, Apple only follows Nokia in worldwide shipments. Apple's shipments grew 10 million — from 8.7 million in 2010 to 18.7 million in 2011.
Apple's market share jumped three points this year, as well, to 18.7 percent.
Article Via The Loop