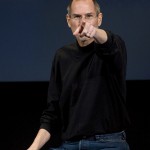 At last we hear from Apple: select press has been invited for a special press conference about the iPhone 4 happening this Friday.
It's great to see them finally finally willing to speak about the iPhone troubles, specially considering how secretive they usually are. Hopefully it won't be a one-hour conference showing us how we're supposed to hold it.
Check back on Friday for coverage.
Source: LoopInsight