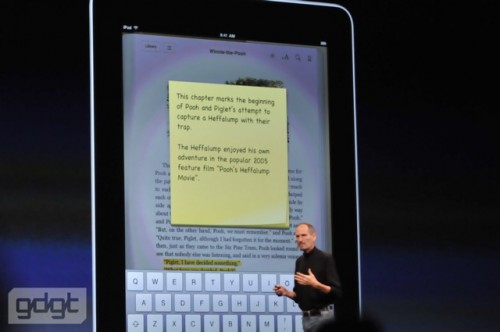 GDGT is reporting that today in the WWDC keynote, Steve Jobs announced that with the new version of iBooks for the iPad, you can now tap to bookmark your pages.
Also, you can now load PDFs directly into the iBook app. In the upper left hand corner there is a switch from Books to PDFs, and they each have their own virtual shelf.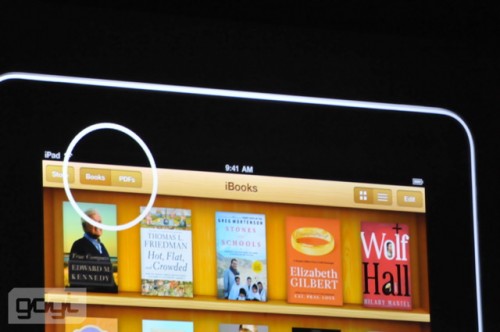 In the first 65 days, there have been over 5 million iBook sold. Reportedly, that is 2.5 iBooks per iPad. Very interesting.
Continue following Macgasm for updates throughout the keynote, and in-depth coverage after the event.