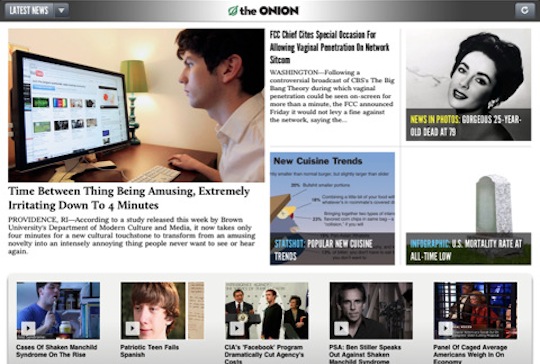 In case you missed it, we avoided a lot of posting yesterday because some people couldn't find the line between flat out lying for traffic and a joke. The Onion, on the other hand, released a very real iPad application on a day where everyone else was paying attention to fake news.
The application is free and available for everyone with an iPad. Included in the application is everything you would find on their website, but in a nifty little iPad wrapper.
If you love the Onion, you'll love the iPad edition.
Article Via Gizmodo