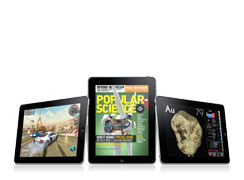 Apple's tablet is getting some new stamps in its passport.
The iPad is now available in the Nordic nations of Denmark, Sweden, Norway and Finland. In Asia, it can be found in South Korea and Taiwan. Apple customers in the Czech Republic, Portugal, Hungary and Poland are also among the lucky this week.
Be sure to check out some international versions of Apple's website, such as apple.com/kr, apple.com/tw and apple.com/pl.
Article Via 9 to 5 Mac