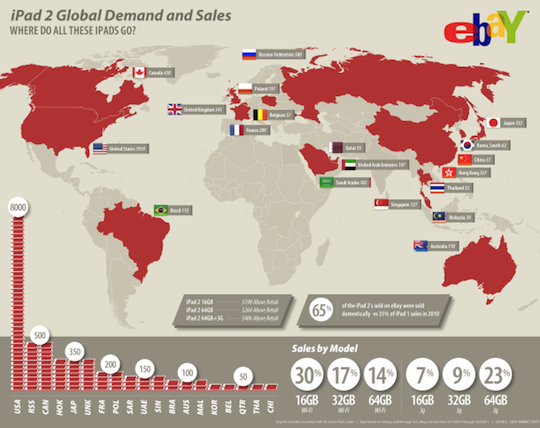 It's not every day that a major company reveals its sales data, but eBay bucked that trend today, revealing where people are buying after market iPad 2s.
It's pretty crazy to think that so many people have turned to eBay to make a purchase from unofficial sources before Apple officially began shipping internationally.
Looks like Canada and Russia were the lucky winners.
Article Via CNET