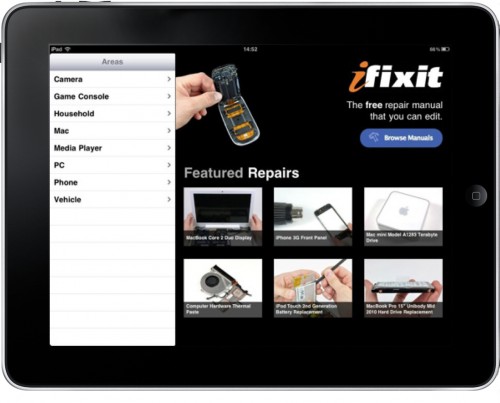 Tinkerers and certified Apple Technicians just saw their jobs get a little easier this morning. iFixit has released an iPad application that lets you get access to their entire do-it-yourself repair guide database.
The iFixit database has repair manuals for pretty much every single consumer electronic device on the planet. If it's upgradeable and fixable, someone's probably uploaded a repair guide to their website.
iFixit is also a great source for checking out the innards of all of Apple's new technologies. It's pretty amazing to see the care and engineering ingenuity that goes into some of the Apple products.