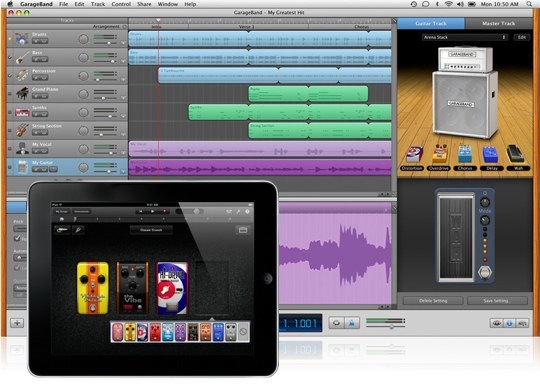 Yesterday Apple pushed out a Garageband (OS X) update that brings the application up to date with the iPad version. Previously, users of the iPad version were unable to transfer their recordings from the iPad to OS X.
As of now you're able to begin a project on your iPad and transfer it to your Mac for completion.  Apple highly recommends users update Garageband regardless of the need for iPad support.
The update brings Garageband up to version 6.0.2, and it's available through your software update.
Get 'er done.
Article Via The Loop