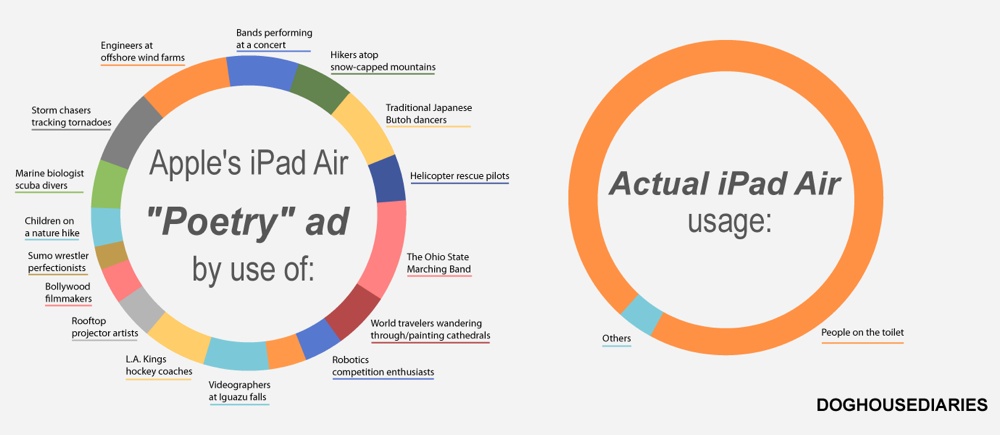 You've probably noticed that the iPad is used in a lot of spectacular places throughout Apple's iPad advertisements. The commercials are pretty motivational, and get you pumped to actually do crazy things with the tablet. Thing is, most people are kinda lame when it comes where they us their tablets.
The hilarious folks at DogHouseDiaries have put together a graph of what kinds of people are using the iPad in Apple's latest commercial (the one with Robin Williams's Dead Poet Society speech), and where people actually use it in reality.
I laughed. Happy Humpday!