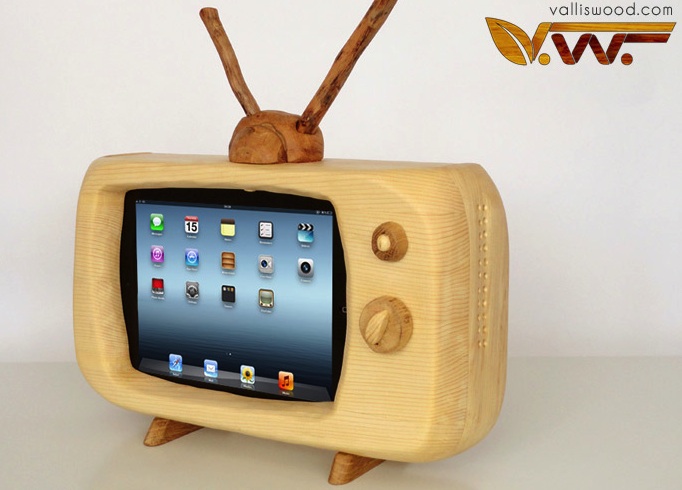 Of all the places you can stick your iPad, have you ever found yourself wondering if you could dock the beast in a miniature wooden television? Yeah, us neither.
The iPad TV Dock from Valliswood is an interesting take on an iPad dock. The wooden dock, built like a retro television, would probably look good on a desk at the cottage.
Valliswood has a whole line of "eco" docks made out of wood. It's a pretty nifty concept, and it's worth taking a moment to poke around their site.