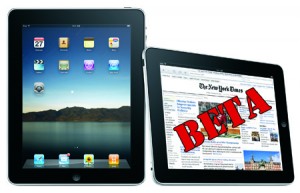 Apple has posted a new beta of iOS 4.2 for the iPad. As usual, this beta requires a Apple developer account to be active and tied to each iPad in use.
With a November release date promised, the final release of iOS 4.2 for iPad could be as close as a few weeks away. So far, these betas have been relatively stable, with multi-tasking, folders and printing all functioning. November can't come soon enough!
We'll be updating this post when more information about the beta starts to trickle in.