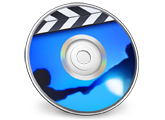 Late yesterday, Apple pushed out two software updates:
iDVD 7.1.1
This update improves overall stability and ensures compatibility when sending slideshows from iPhoto '11 to iDVD.

This update is recommended for all users of iDVD 7.
MacBook Air (Late 2010) Software Update 2.0
This update resolves an issue with some MacBook Air (Late 2010) systems that prevents the system from sleeping.
While Apple's notes are not super-descriptive, let us know if these updates resolve any issues you are seeing on your system.