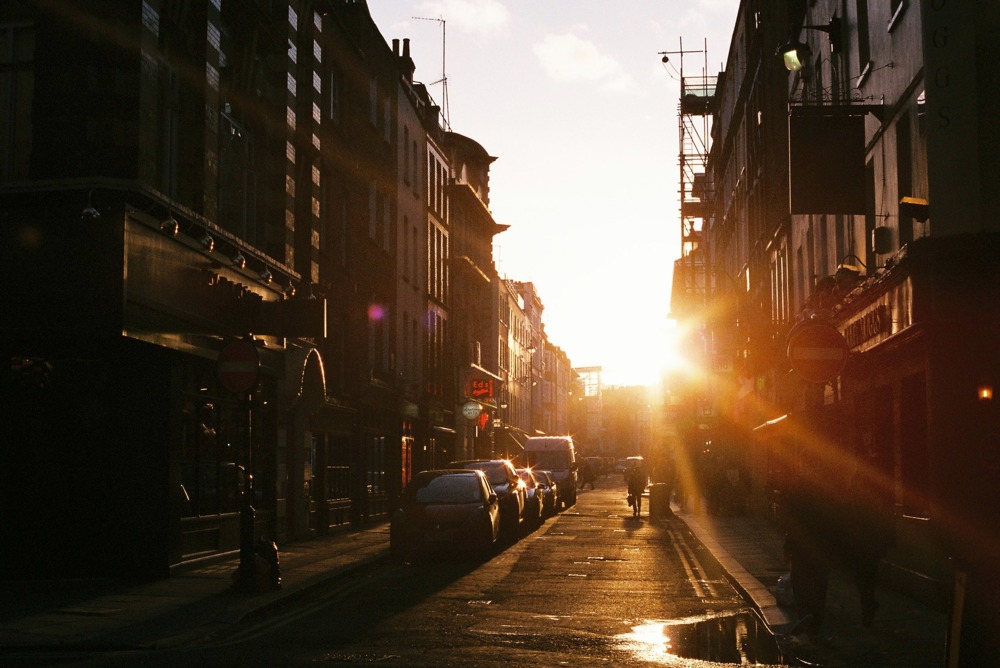 Nothing is worse than taking a photo and having the small, yet powerful, details drowned out by terrible lighting. For example, textures of clouds or lines on bricks often get lost in a sea of smog. Even worse, attempting to bring out these details can be a real pain when using a traditional image editing application like Lightroom or Aperture. However, for us amateur photographers, there is light at the end of the tunnel. Intensify, an easy-to-use detail-focused image editing program from MacPhun Software, makes revealing details on your shots a breeze.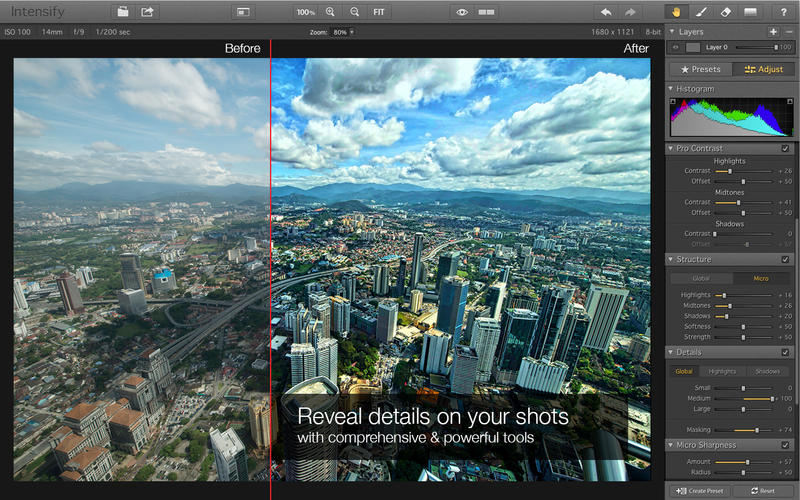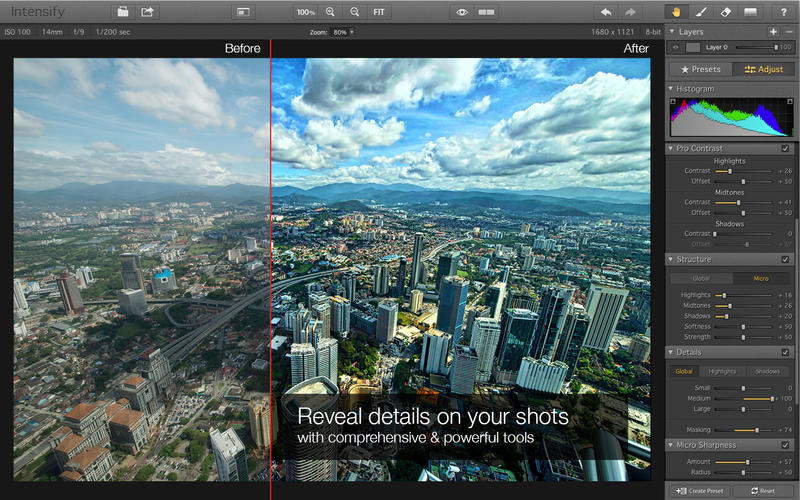 Intensify Pro brings out subtle details using four specialized tools: Structure, Details, Pro Contrast, and Micro Sharpness. My personal favorite of the four, Structure, emphasizes details in smooth and low contrast areas. You can selectively use  each tool to bring out midtones and shadows from your photograph. You can even add highlights and change the softness of an image. This works well with cityscapes and other photos with a lot of shadows.
Intensify Pro is  included in our Happy Mac Bundle that can be had for $39.99 for a limited time. This is $20 off the list price, so go get it while you can!
See Also: How to Recover Permanently Deleted Photos from iPhone?