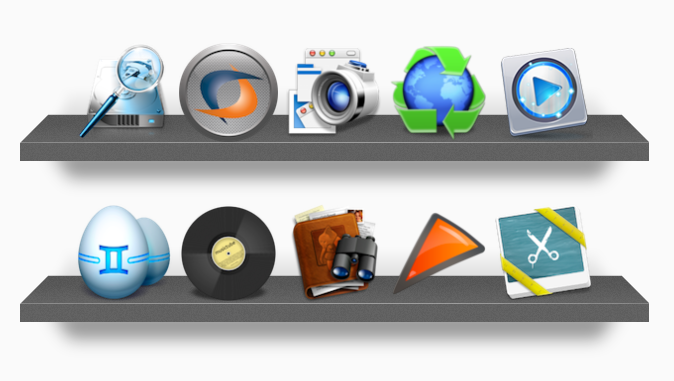 Today we're launching another Name Your Own Price Bundle. It contains 10 great Mac apps, including CrossOver 12, valued at $399, and you get to decide exactly how much you want to pay for it. As always, we're donating 10% of your purchase price to a charity that you get to choose, so be generous. Here are the 10 Mac apps included in the bundle:
CrossOver 12 – Easily open Windows software on your Mac
DiskTools Pro – The best hard drive utility for your Mac
Snapz Pro X – Easily and effectively record anything on your screen
Paperless – A paper free life all from your Mac
Mac Blu-ray Player – The world's first & best Blu-ray player software
Gemini – Locate duplicate files and delete them from your Mac
Musictube – A YouTube music player
HoudahSpot – Quickly access any files and save time finding what you need
Elmedia Player Pro – A great Flash player for your Mac
PhotoBulk – Watermark, resize and optimize your photos
You can grab the Name Your Own Price Mac Bundle 2.0 here.