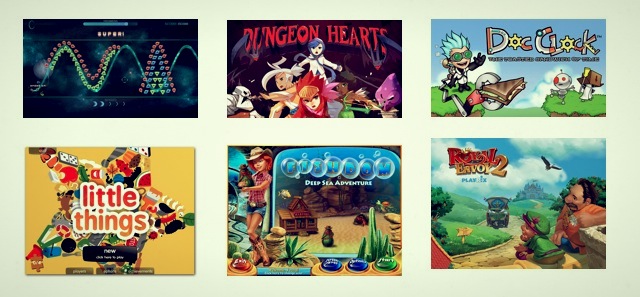 The games in this bundle will have you racing against the clock, with hours of mad dash fun. And right now, you can decide exactly how much you want to pay for them. Decide what you're willing to pay for Little Things Forever and Dungeon Hearts, and if you decide to pay more than the average price, you'll get another four great games thrown in. Here's a description of the 6 games you could walk away with:
Little Things Forever – A great puzzle game to keep your mind challenged
Dungeon Hearts – An action packed strategy puzzle game
Royal Envoy 2 – Have fun engaging in snowball fights, exploring ancient caves and meeting mystical creatures
Waveform – Ride a wild wave of light in this innovative action-puzzle game
Doc Clock: The Toasted Sandwich of Time – Enjoy building crazy contraptions and travelling through time
Fishdom – Solve immersive puzzles to earn cash to build a fish tank empire
As with all the Name Your Own Price Bundles, 10% of your purchase price will go to help a charity of your choosing. You can pick up your Race Against Time Gamer Bundle here.