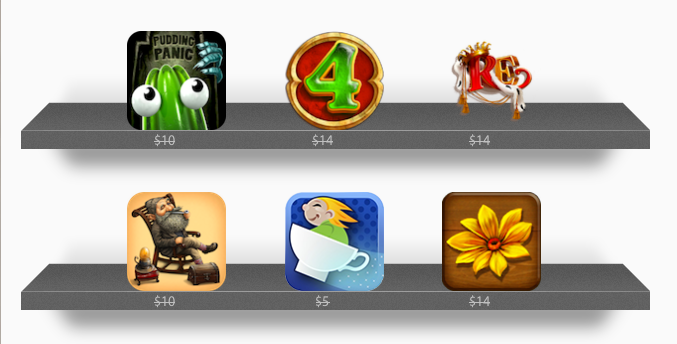 With our newest bundle, we're bringing you 6 addictive games that will keep you glued to your computer for hours. And the best part is, you get to decide how much you want to pay. Here's how it works. Pay whatever you want for two of the games — Gardenscapes and Storm in a Teacup. To get the other 4 games, all you have to do is pay more than the average price. As an added bonus, we'll donate 10% of your purchase price to a charity of your choosing. Here's a rundown of the 6 games:
The Great Jitters: Pudding Panic – Explore 48 levels, defeat scary monsters, and reach the exit before your courage is crushed
4 Elements – Help restore and save the ancient kingdom
Royal Envoy – Save the wonderful land of countless islands from the merciless forces of nature
The Tiny Bang Story – Help restore the lost beauty and population of an entire planet
Storm in a Teacup – Take Storm on a wonderful adventure in a magical teacup
Gardenscapes – Create the perfect garden
You can grab the Name Your Own Price Adventure Gamer Bundle here.