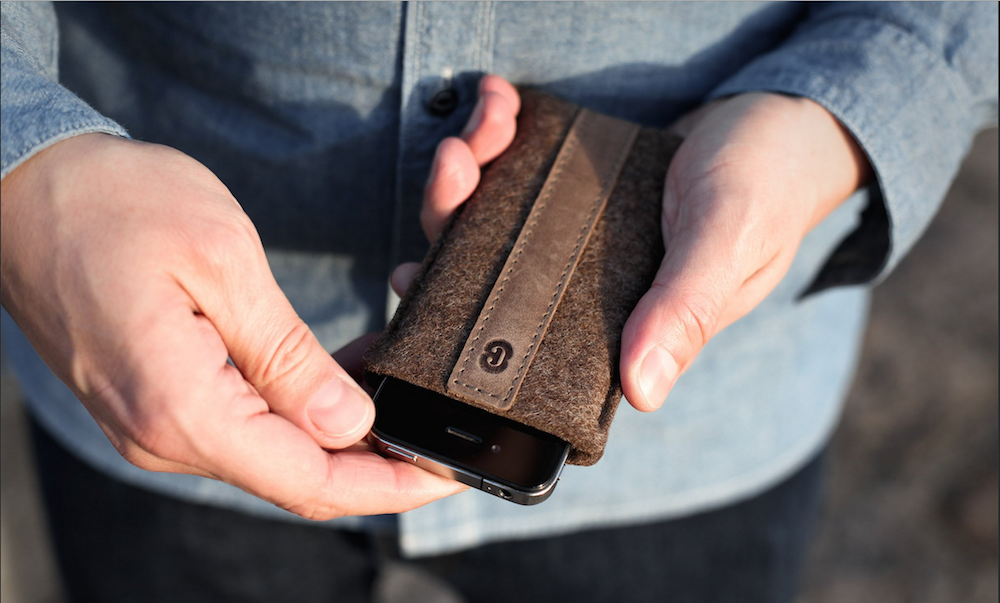 The iPhone is a very well designed device, so why ruin it with a cheap plastic case? Instead, get something like the Wool & Leather iPhone 5 Sleeve by Cocones.
This minimal sleeve offers a 100% Merino wool felt construction with a tasteful leather strip down the center, adding both style and protection. The sleeve's design is sure to fit into your hip wardrobe while still protecting your phone from keys or whatever else may be in your pocket.
You can grab a Wool & Leather sleeve for your iPhone 5 for $32.