If you like what you saw from the multi-tasking concept that ultimately turned into Auxo, then you'll probably like what the Auxo crew has come up with for Do Not Disturb. If you thought diving into your settings application to toggle your Do Not Disturb on and off all the time was a giant pain in the backside, this new concept is something you're going to want to check out.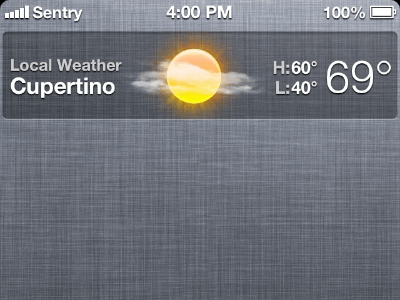 Sentry, the designer behind the Auxo tweak, has built a Do Not Disturb toggle directly into Notification Center in his concept. Dragging / pulling down from the top of the Notification Center popup will bring up Do Not Disturb and activate it. It's a fantastic idea.
In fact, Apple should just hire this kid full time and put him in charge of brainstorming new ideas for iOS 7, 8, 9, and iOS X. Sentry's concepts are refreshing, and a nice little reminder of exactly what the benefits of an active jailbreaking community could do for iOS.