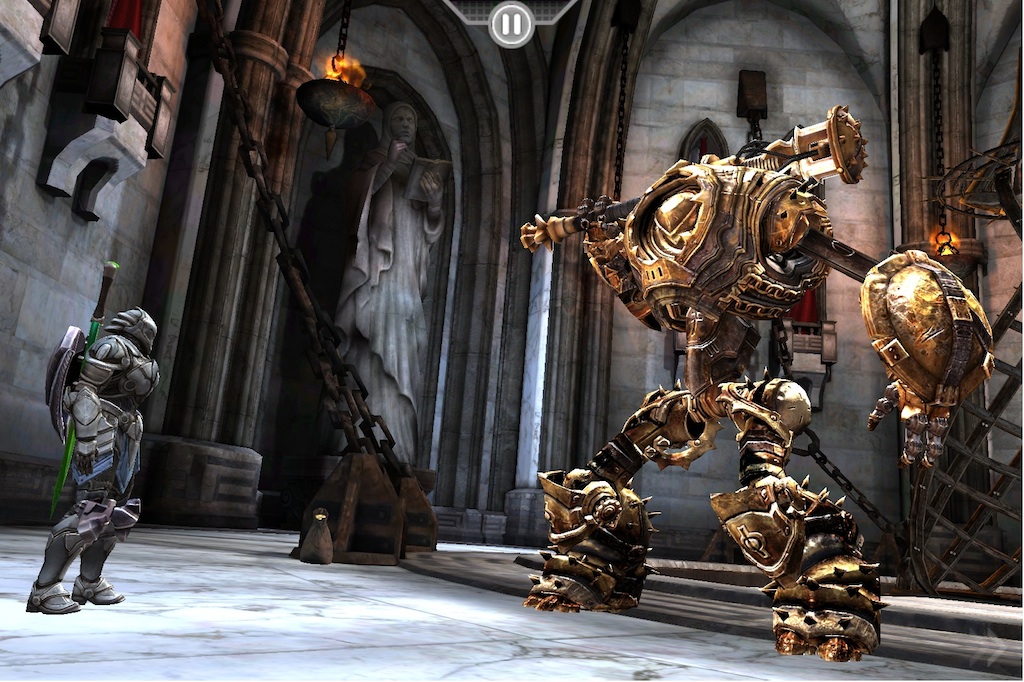 It won an Apple design award. It got considerable stage time during an Apple press event. It set the standard for what gaming could be on an iPad well before the big studios even considered tablets as a legitimate gaming device. Obviously, I'm talking about ChAIR's Infinity Blade.
Lucky for you, the game is currently free (originally 6.99) on the App Store.
The game is also universal (will work on both iPhone and iPad) and is compatible with everything back to the iPhone 3GS and original iPad.
Bascially you should download this right now.