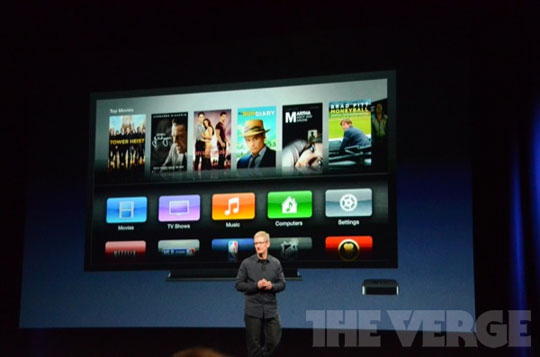 Apple today announced a new iteration of their popular "hobby", the Apple TV. Big features are full HD 1080p video streaming, a more iPad-like app-based interface, and cloud access to previously purchased movies.
The external design of the device is still the same. Look for it to go on sale March 16th for around $99, or order one today.
Update: The new Apple TV is up on the Apple website.
Photo Credit: The Verge