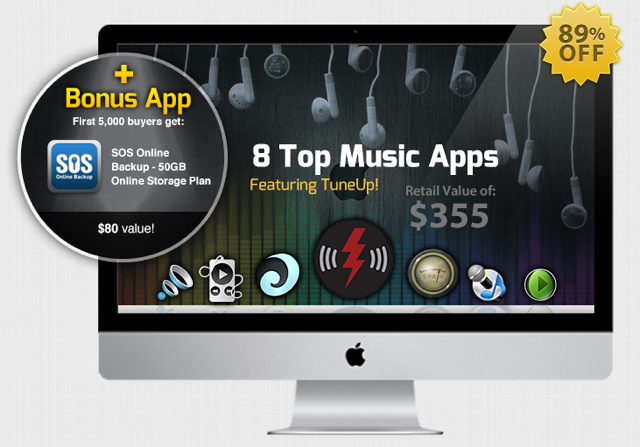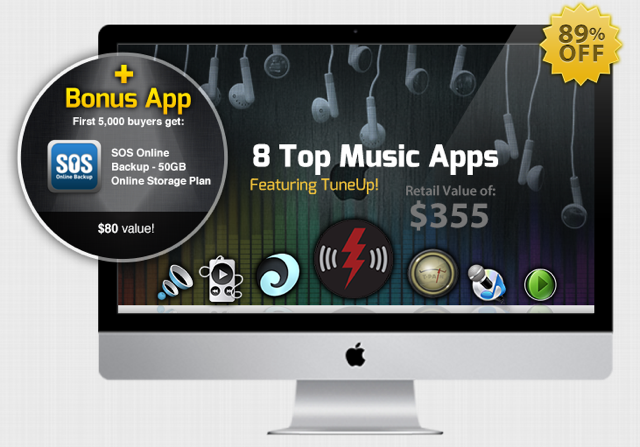 Our Ultimate Music Bundle is about to end. If you haven't grabbed this bundle, you'll be missing out these great music apps:
TuneUp – Organize your iTunes music collection in just a few clicks
MegaSeg DJ – The advanced DJ music mixer that will turn anyone into a DJ
The T-Pain Engine – Mix killer beats and record catchy vocals to make sweet jams
Tracks – Play your music and browse the iTunes music store right from your menubar
Flip4Mac Studio – The official Windows Media player, converter and encoder for your Mac
Boom for Mac – System-wide volume booster and equalizer that will give your Mac the sonic boom
Ondesoft Audio Recorder – A powerful Mac audio recorder that lets you record any audio
SOS Online Backup – Back up 50GB of your music collection with this award winning web service
The 8 apps in the Ultimate Music Bundle are valued at $355, but for only a little while longer you can get them for only $39. You can pick up the Ultimate Music Bundle here.