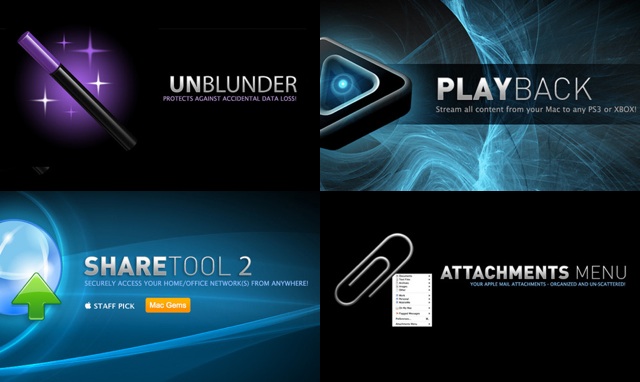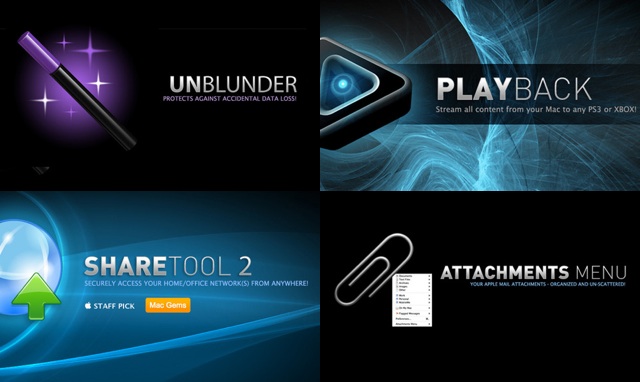 The Yazsoft Mac Bundle includes 4 powerful apps that will help to make your Mac faster, smarter and stronger. The four apps are:
ShareTool 2 – Securely access your home/office networks from anywhere
PlayBack – Stream all content from your Mac to your PS3 or Xbox
Attachments Menu – Never misplace an email attachment again
UnBlunder – Recover files before they are gone forever
These 4 apps would normally cost you $50, but for a limited time we're bringing them to you for half-price, only $25. You can grab the Yazsoft Mac Bundle here.