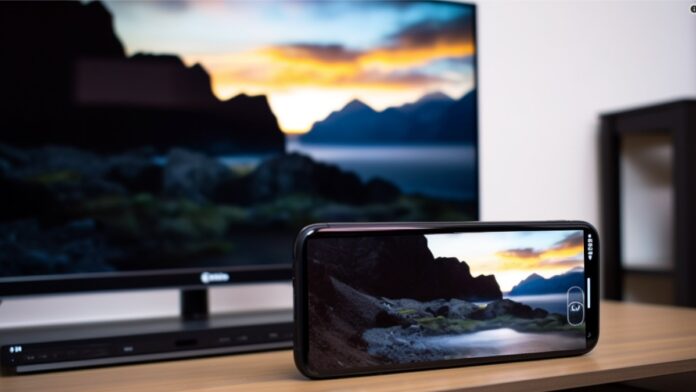 Tired of squinting at your iPhone's small screen while binge-watching your favorite shows? Here's how to stream to your TV from iPhone effortlessly. In this article, we'll uncover both native and third-party wireless solutions, along with trusty wired alternatives, to stream from iPhone to TV. Read on to turn that tiny screen of frustration into a cinematic experience.
Wireless Streaming Solutions for iPhone to TV
In the following sections, we will explore various wireless streaming solutions that enable you to enhance your entertainment experience. So, let's dive in and discover how to stream to TV from iPhone wirelessly using third-party and native solutions.
Method 1.

Third-Party Solution: DoCast

Chromecast is a streaming solution offered by Google that allows you to cast content from your iPhone to your TV. This feature is compatible with a Chromecast device or smart TVs with built-in Chromecast and it supports most iPhone models, including older ones. Although it's not as seamless as AirPlay 2 for Apple users, Chromecast is still relatively easy to set up and use with an iPhone.

To use Chromecast with your iPhone, you can use an app like DoCast. It's a free application that allows you to mirror your iPhone's screen and cast videos for 15 minutes and 3 minutes per session, respectively. You can remove these limitations by upgrading to the premium version, which starts at $1.99 per week.

DoCast allows you to change the mirrored display's settings before you begin a screen mirroring session, giving you the option to enable sound and auto-rotation and change the video's quality. You can also use it to cast offline photos and videos.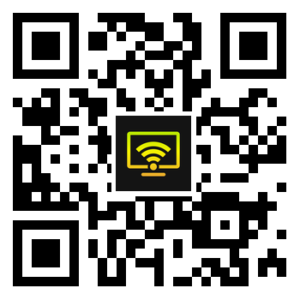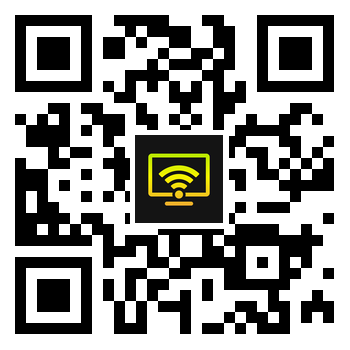 Here's how it works:
Step 1: First, download DoCast from the App Store.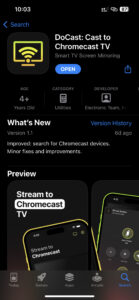 Step 2: After launching the app, it'll automatically begin to look for nearby Chromecast devices. Make sure your iPhone is connected to the same Wi-Fi network as your TV for the app to find your Chromecast.
Step 3: Select your Chromecast device from the list.
Step 4: On the dashboard of the app, tap Photos or Videos. For this guide, we'll choose the former.
Step 5: When asked to give permission to the app to access your photos, tap Allow Access to All Photos.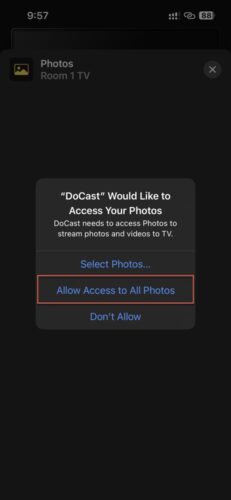 Step 6: Now tap the photo you want to cast to your Chromecast TV and it'll appear on it after a few seconds.
Step 7: To mirror your iPhone's screen with DoCast, go back to the dashboard and tap Screen.
Step 8: Change the settings according to your preferences and once you're ready, tap the red button at the bottom of the screen.
Step 9: Tap Start Broadcast to begin the screen mirroring session.
Pros:
The free version doesn't have any ads
Some subscription plans give you a special gift
Has a clean and minimalistic UI
Cons:
The free version limits screen mirroring to 15 minutes per session
No webcasting
Method 2.

Use Apple's Native Solution – AirPlay 2

Apple's AirPlay is the most natural choice for iPhone users. It's an inbuilt feature that allows you to wirelessly stream content from your iPhone, iPad, or Mac to your Apple TV or AirPlay 2-compatible smart TV. AirPlay supports the streaming of photos, videos, movies, and music with just a few taps. To use AirPlay 2, you must have an iPhone 6 or later model, as well as an Apple TV or a compatible smart TV.

Here's how to stream your iPhone's screen to your TV using AirPlay:

Step 1: Firstly, make sure your iPhone and Apple TV (or AirPlay 2-compatible smart TV) are connected to the same Wi-Fi network.

Step 2: Play the video you want to stream on your iPhone. You can play videos from a variety of platforms, including YouTube, Netflix, Hulu, Safari, and more.
Step 3: Find the Cast button in the video player. The location of this button varies, depending on your video player.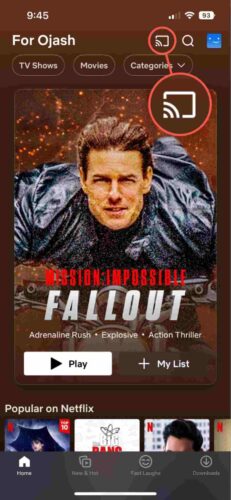 Step 4: After finding the button, tap on it, and it will show you a list of devices you can stream the video to. Your TV should be on the list.
Step 5: Tap on your TV's name, and it will start streaming the video on the big screen.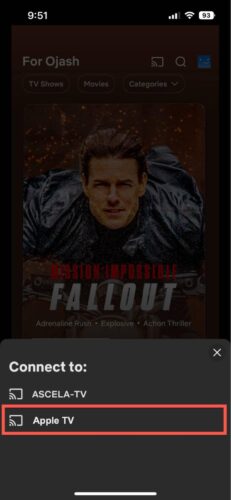 Pros:
Seamless integration with Apple devices
High-quality streaming
Easy setup and operation
Cons:
Limited to Apple devices and compatible smart TVs
May experience occasional buffering or lag
Method 3.

Other Wireless Solutions

Apart from AirPlay and Chromecast, there are a few other ways to connect to stream iPhone to smart TV that cater to a diverse range of preferences and devices. Here's a quick overview of some popular alternatives:
DLNA:

The Digital Living Network Alliance (DLNA) is a widely adopted standard protocol that facilitates seamless content sharing between various devices, such as smart TVs and media players, connected to the same network. Many smart TVs and media devices support DLNA, and to use this feature, all you'll need is a DLNA-compatible app for your iPhone, like ArkMC, TV Assist, or Plex. These apps allow you to directly stream your media library to your TV using DLNA.

Roku:

Roku is a popular streaming device that offers a vast selection of channels, apps, and features. While it doesn't directly support iPhone streaming, you can use third-party apps like iStreamer or Mirror for Roku that can help you cast your iPhone's screen to your TV.

FireTV:

Amazon Fire TV is another popular streaming device that allows you to access a broad range of apps and channels. The Fire TV doesn't support direct iPhone streaming, but you can use third-party apps like AirScreen or AirBeamTV to mirror your iPhone screen to your Fire TV. These apps enable you to enjoy content from your iPhone on the big screen, including photos, videos, and even games.

LG Smart Share:

LG's Smart Share is an innovative feature available on LG smart TVs that allows you to wirelessly connect your iPhone to your TV. To use this feature, you'll need the LG TV Plus app on your iPhone, which lets you stream content from your iPhone to your LG TV. With LG Smart Share, you can easily browse your iPhone's media library and display it on your TV for a more immersive experience.
Basics of Streaming and Mirroring for iPhone to TV
Even though both streaming and mirroring achieve somewhat similar results, that is, to display a photo or a video from your iPhone to another screen, they are actually pretty different from each other.
Streaming uses apps like Netflix or YouTube to send the content directly from the internet to your TV, bypassing your iPhone. Your iPhone acts as a remote control for playback commands. For instance, when streaming a Netflix movie, the film is sent to the TV while your iPhone controls playback functions like play, pause, and volume.
Mirroring, on the other hand, transmits your iPhone's screen content to the TV in real time. Everything displayed on your iPhone, including apps and photos, appears on the TV. For example, mirroring can display vacation photos on the TV as you swipe through them on your iPhone. This requires a stable and fast connection between devices for a smooth experience.
The main distinction between streaming and mirroring is the content sent to the TV. Streaming sends only specific content, leaving your iPhone free for other tasks. Mirroring displays the entire iPhone screen on the TV, including notifications and messages.
Even though streaming and mirroring are great ways of sharing your iPhone's screen to a TV, there might be situations where you can neither stream your iPhone's screen nor mirror it. In that case, here are two more alternative solutions that help you steam your iPhone screen to a TV.
Method 1.

Streaming iPhone to TV Using a Lightning to HDMI Cable

An alternative method to wirelessly stream or mirror your iPhone to a TV is by using a Lightning to HDMI cable. This alternative method involves a wired connection between your iPhone and TV or projector, providing a more stable and reliable connection than wireless streaming or mirroring.

To set up an HDMI connection between your iPhone and TV, follow these simple steps:

Step 1: Acquire a Lightning-to-HDMI adapter, such as Apple's Lightning Digital AV Adapter, and an HDMI cable.

Step 2: Plug the Lightning end of the adapter into your iPhone's charging port.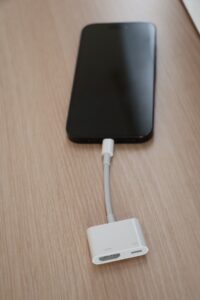 Step 3: Connect one end of the HDMI cable to the HDMI port on the adapter.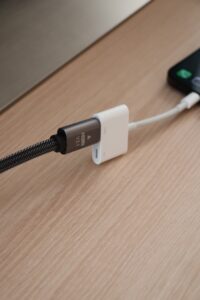 Step 4: Plug the other end of the HDMI cable into an available HDMI port on your TV.
Step 5: Turn on your TV and select the correct HDMI input using your TV's remote control.
Step 6: Your iPhone's screen should now be mirrored on your TV, allowing you to display any media or content from your device on the big screen.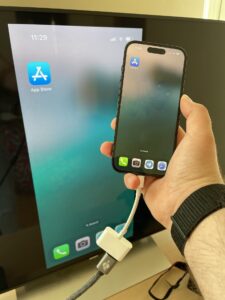 Some Lightning to HDMI adapters may require additional power from a USB connection to work properly.
Pros:
Stable and reliable connection
No Internet is required for offline content
Simple setup and wider compatibility
Suitable for most TVs or projectors with HDMI input
Cons:
Limited mobility due to the wired connection
Cable management may be cumbersome
Device availability constraints (iPhone must be connected to the TV)
Method 2.

Stream iPhone to TV by Mirroring to Smart TV's Browser

Another interesting approach to screen mirroring involves using third-party apps that allow you to display your iPhone's screen in the browser of another device, like a smart TV, within the same Wi-Fi network. One such app is AirDroid Cast-screen mirroring, which easily enables this functionality.

To mirror your iPhone's screen to your smart TV's browser using AirDroid Cast, follow these steps:

Step 1: Ensure your iPhone and smart TV are connected to the same Wi-Fi network.

Step 2: Download and install the AirDroid Cast app from the App Store on your iPhone.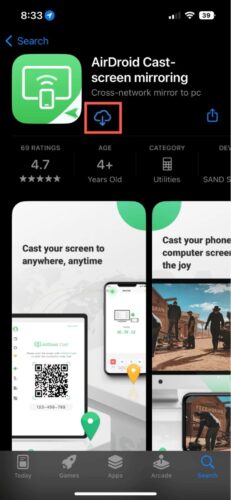 Step 3: Launch the app and sign in or create an AirDroid account if needed.
Step 4: Open the web browser on your smart TV and visit webcast.airdroid.com. Here you'll be assigned a QR code.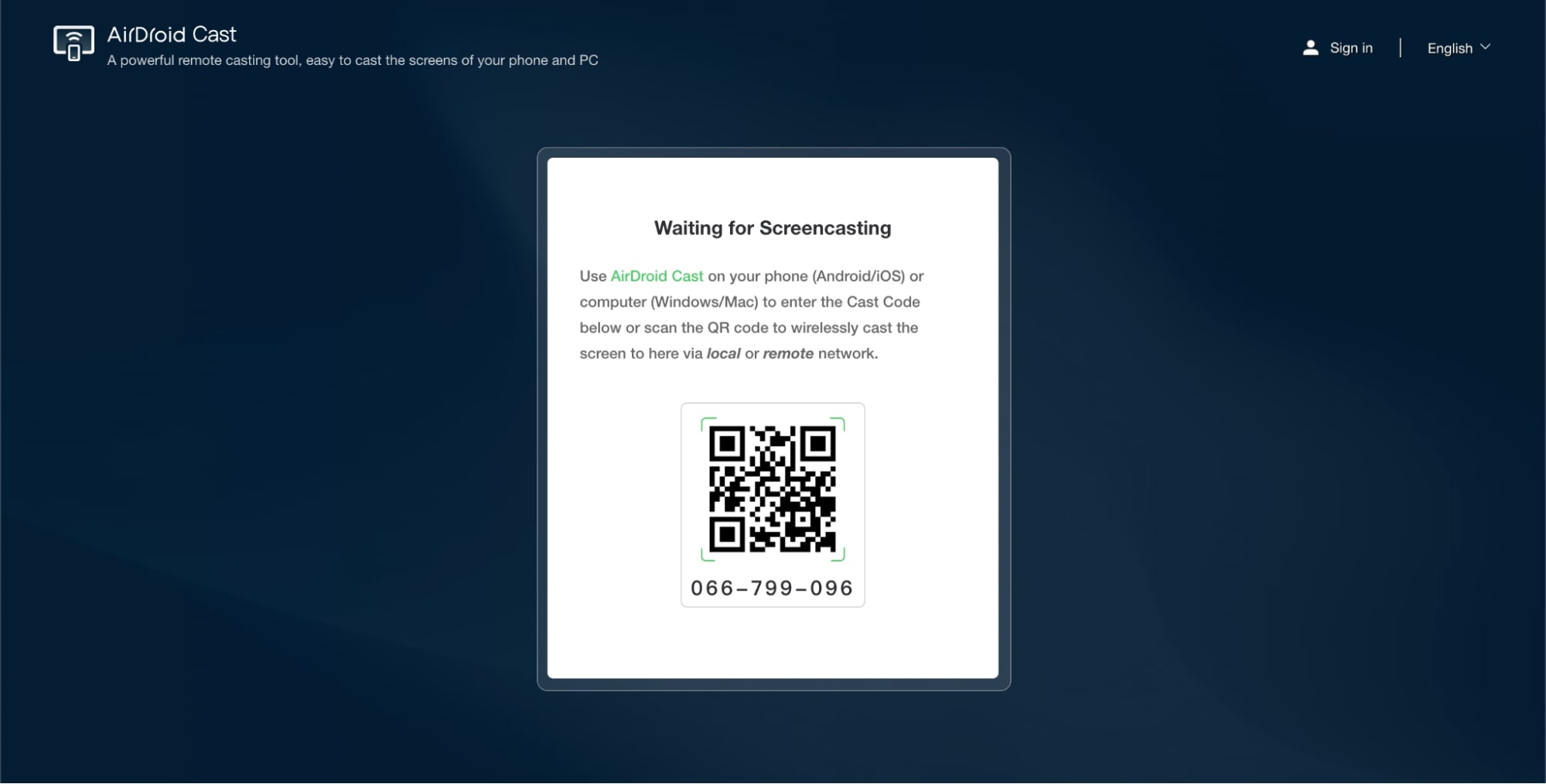 Step 5: Scan the QR code displayed on the website using the AirDroid Cast app on your iPhone.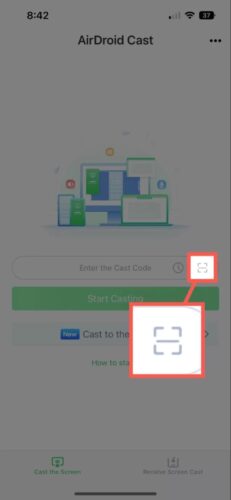 Step 6: Grant the required permissions to establish the connection between your iPhone and your TV.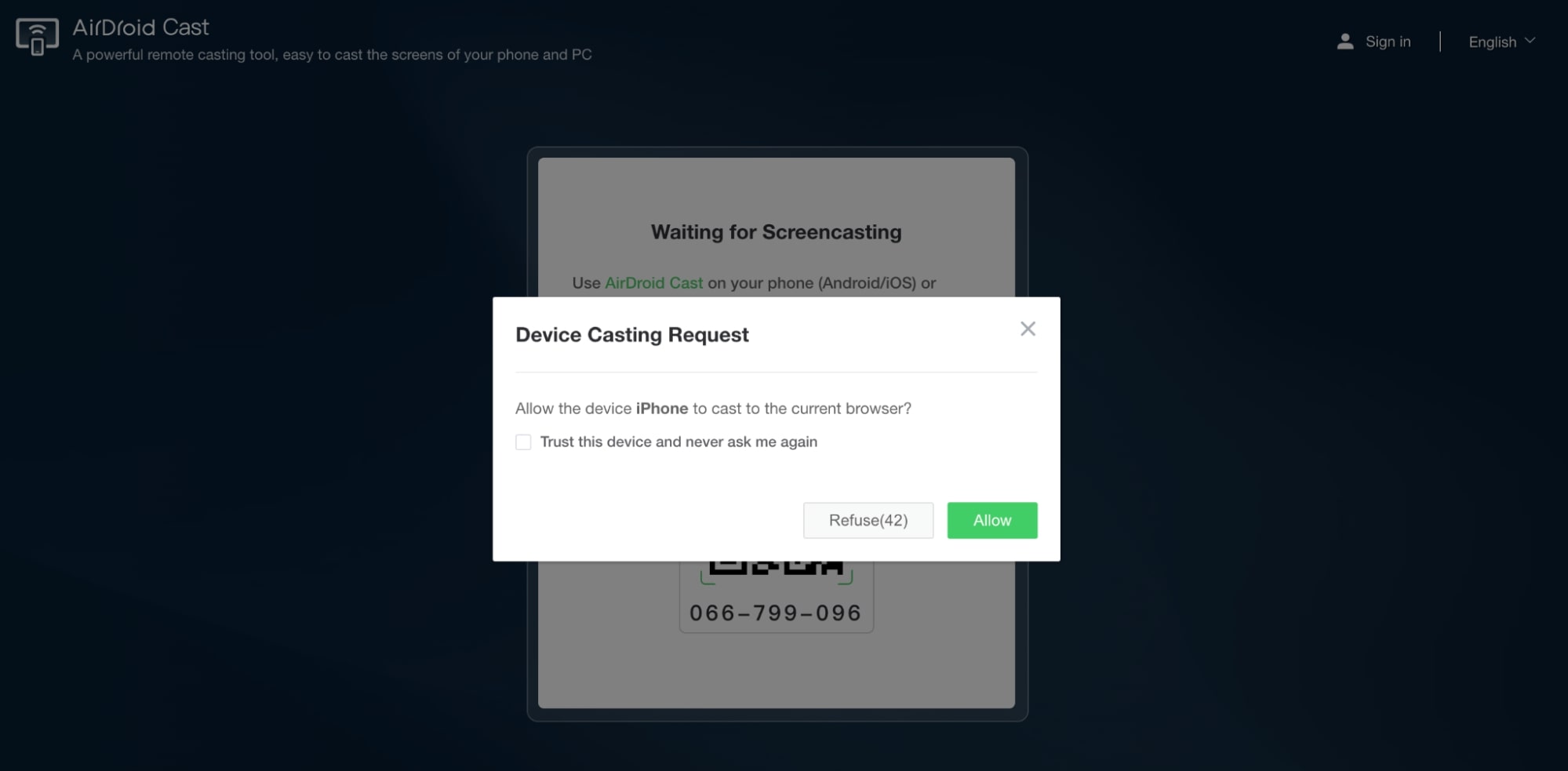 Step 7: Tap on Start Broadcast on your iPhone. Then on the pop-up that appears, tap on Start Broadcast again and wait for 3 seconds to establish the connection.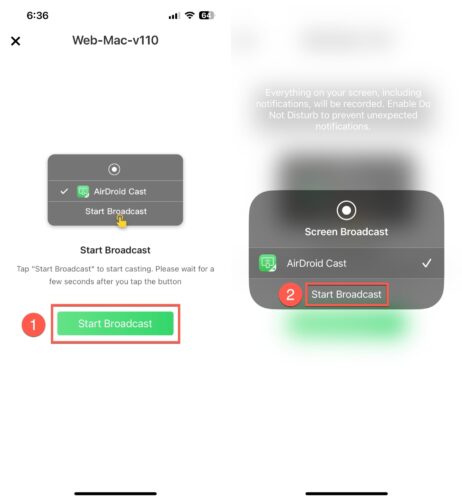 Step 8: Once connected, your iPhone's screen will be displayed in the browser window on your smart TV.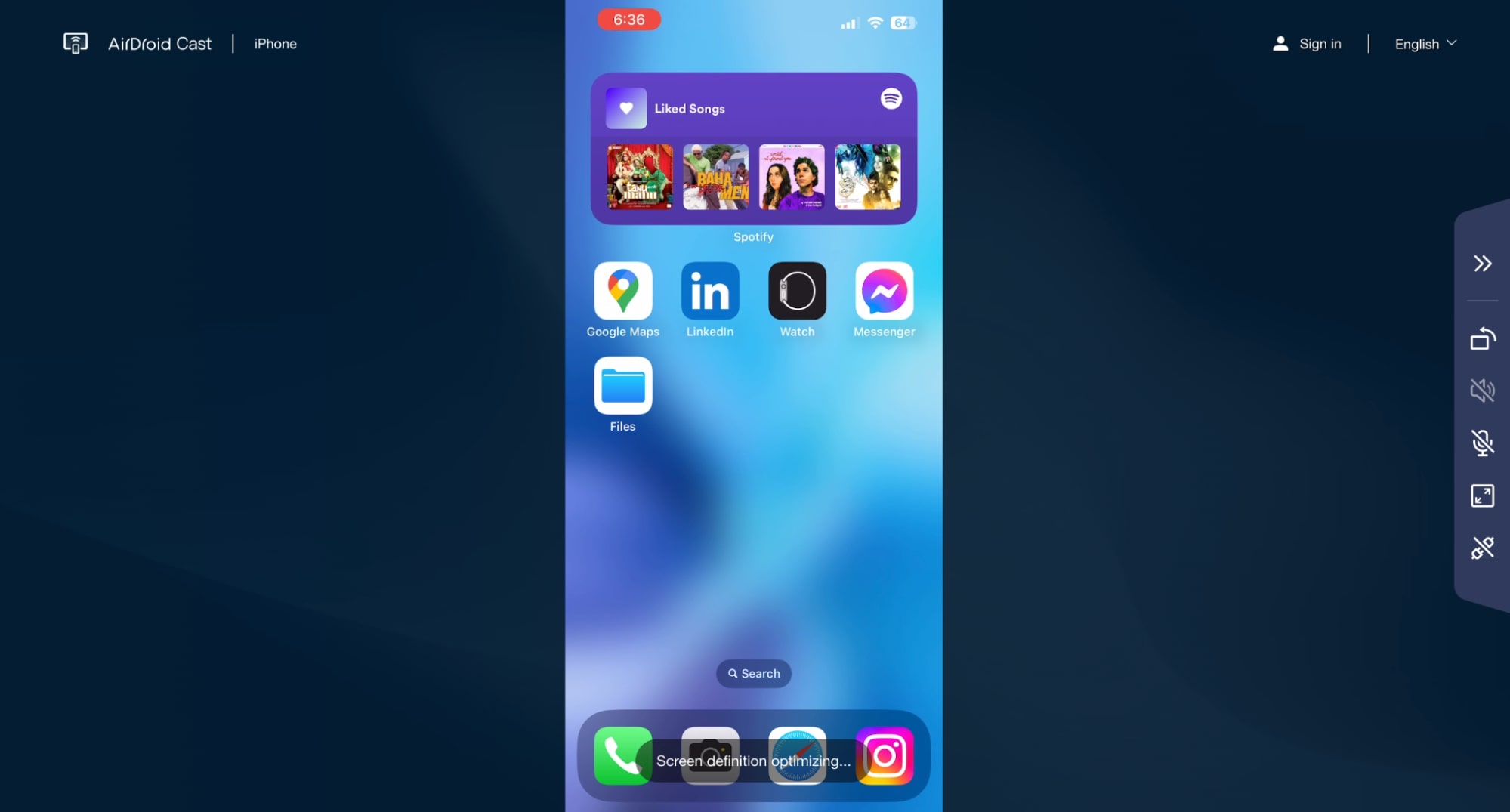 Pros:
No additional hardware required
Universal compatibility with built-in web browsers
No app installation is necessary
Cons:
Requires an internet connection
Limited streaming quality compared to dedicated protocols
Potential security concerns with web-based services
Conclusion
There are several ways to stream content from your iPhone to your TV, including both wireless and wired solutions. And all these solutions offer their own advantages and cater to different preferences. However, if you're an iPhone user, AirPlay 2's seamless integration with the Apple ecosystem makes it the most user-friendly and reliable choice.
If you don't have an AirPlay-compatible TV and prefer to use Chromecast because of its accessibility, we recommend trying out the app DoCast. You can easily stream to your TV using this third-party app.
For a wired alternative, the Lightning to HDMI cable provides a stable and hassle-free connection. But in the end, the best solution depends on your device compatibility, personal preferences, and streaming needs.
FAQ