Music makes the world go-'round, and many of us use our TVs with soundbars or stereo systems to bump our favorite Apple music songs like we're the DJs of a private club. And, with the rise of music services and smart TV devices, many users wonder if you can cast Apple Music to Chromecast.
Apple and Google Chromecast don't often function seamlessly, and the same is true for Chromecast Apple Music support. While Android users can cast to a Chromecast with no issues, iOS users must resort to workaround options and third-party apps.
Let's explore how to play Apple Music on Chromecast with our favorite solutions.
1.

How to Cast Apple Music to Chromecast Using DoCast

If you ask, "Can you Chromecast Apple Music with an iPhone?" we say, "There's an app for that". Apple Music Chromecast users can use the DoCast app as a virtual AirPlay replacement for those who own a Chromecast device, allowing users to cast, mirror screens, and play Apple Music on Chromecast.
Using DoCast provides you with high-quality streaming between iPhone and Chromecast, with virtually no delay between devices. The simple user experience makes connecting and casting straightforward and rapid.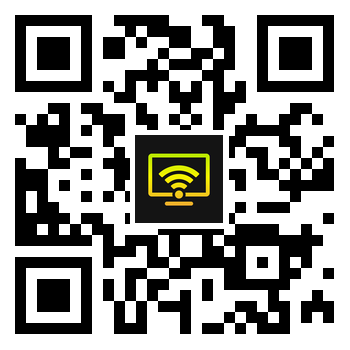 DoCast allows Chromecast users to listen to non-DRM-protected tracks downloaded on their iPhones. Unfortunately, you won't be able to stream Apple Music radio or DRM-protected songs, but if you create music, this option is perfect.
Here's the answer to the question "Can I Chromecast Apple Music?" by using the DoCast app to stream your favorite songs:
Step 1: Download the DoCast app from the App Store. Allow it to connect to your Wi-Fi network and access Bluetooth.
Step 2: DoCast will search the network for Chromecast devices, and when it finds the one you want to use, tap that device to connect.
Step 3: The home screen gives you several casting and mirroring options, including Screen, Photos, Videos, and, of course, Music. Tap on the Music option.
Step 4: You will see a menu that feels like Apple Music's navigational menu, making it easy to find your downloaded songs. Find the song you want to cast and tap it. Casting happens automatically.
Although the free version lets users engage with all features, there are time limits to be aware of. Upgrading removes these time limits and is affordable, with monthly options available at $3.99, yearly at $14.99, and one-time for only $19.99.
2.

Cast Apple Music to Chromecast Using the Google Home App

Google Home is a one-stop shop for most first-party streaming services, like Netflix, YouTube, and Spotify. Despite not having native Apple Music support, Google Home does provide first-party app support for several music-streaming platforms that allow iOS users to cast music.

For Chromecast owners, Google Home is the required first step for setting your Chromecast device up, so you probably already have the app downloaded and installed on your iPhone or iPad. Let's explore how you can link your streaming accounts to cast music.

Step 1: Launch the Google Home app.

Step 2: Tap the settings option in the lower right-hand corner.
Step 3: From the settings page, tap the Music option under the services banner.
Step 4: You will next have the option to link your music services with Google Home and Chromecast. Tap the link icon next to the music service and follow the prompts to connect your account.
Step 5: After linking your account, you can hop into your music streaming app, select your favorite song, and tap the cast button to send it to your Chromecast.
Google Home is an option for YouTube Music, Spotify, Pandora, and iHeart Radio. Apple Music is available to link; however, you won't be able to get Chromecast audio Apple Music support from an iPhone, only Android.
Luckily, these services now offer as robust of libraries as Apple Music. However, Apple Music Lossless Chromecast options remain elusive for iPhone owners. Google Home is free to use and download, but each service, outside of Pandora, requires monthly subscriptions.
3.

How to Cast Apple Music to Chromecast Using the Chrome Browser

Apple users aren't totally out of luck when it comes to casting Apple Music to a Chromecast device. The Google Chrome Internet browser allows Mac users to cast Apple Music to a Chromecast device.

Mac users must first download the Chrome browser and install it. Once you install Chrome, navigate to the Apple Music web player within the Chrome browser. Otherwise, Safari will automatically cause the Apple Music app to launch.

Now, to play Apple Music Chromecast audio, follow these directions:

Step 1: Tap the Share button on the far right side of the URL bar at the top of the screen.
Step 2: Select the Cast option toward the bottom of the menu.
Step 3: The following menu will have you select which device to cast to. Select your Chromecast device.
Step 4: Navigate to your desired song or playlist and start blasting your tunes.
Using Google Chrome is free, and this method allows Apple users to play Apple Music on Chromecast. However, iPhone users will not be able to cast using the Chrome app web browser; the option is just not there.
How Do I Cast Apple Music to My TV Without Chromecast?
Some iPhone users might ask how to Chromecast Apple Music without a Chromecast device. Well, Chromecast is just one option for people to get smart TV functions with a line of devices and a collection of TVs with pre-installed Chromecast software. If you don't have a Chromecast, check first to see if you have Roku or Fire TV software on your TV or one of these devices that provides smart functions.
Likewise, Apple TV owners will already be aware of the Apple Music app pre-installed on their devices. Alternative devices like Roku or FireTV can support native AirPlay technology, allowing users to cast Apple Music audio directly to their devices.
Finally, if you do not have a smart device or smart TV function, you won't have any options for casting and streaming. You will need an adapter or converter that can connect to your iPhone or iPad that plays music on your TV.
Final Thoughts
Chromecast is one of many smart devices connected to home entertainment setups, and many owners wonder, "Can you cast Apple Music to Chromecast?" The reality is, for Apple owners, the answer isn't a straightforward yes.
There are a few options that allow iPhone and iPad users to cast their Apple Music tunes to a Chromecast device. But, none work as well as the DoCast app, which replaces AirPlay for Chromecast audio. Likewise, very few Apple Music streamers want to build an entirely new library on a competing service.
Through DoCast, you can cast music, mirror your screen, and play your personal content. It's a simple platform; we use it to play iPad music on Chromecast daily, and we recommend it, more especially for users on a budget!
FAQs
Casting music to a Chromecast device from an iOS device can come with many questions. Here are a few common ones and their solutions to help you get what you need quicker.
iPhone users with a Spotify or YouTube Music account can connect with the Google Home app and have native casting support. However, Apple Music Chromecast lossless audio is only available through Android devices or Mac owners using the Chrome browser. Otherwise, you will need to use a third-party solution like DoaCast.
iPhone users with Apple Music cast to Chromecast through the DoCast app. But remember, you can only play locally downloaded and non-protected files through DoCast.
Google and Apple don't play nice together, meaning iOS users have limitations on casting and mirroring functions. Most notably, Apple Music Chromecast iPhone compatibility is absent. However, DoCast does an excellent job of replacing AirPlay capabilities.