Chromecast is a physical device used to stream content from the Internet. You plug it into your TV and then connect your phone to it. By using an app that's compatible with Chromecast, you can cast photos, videos, and even music.
In this article, we'll talk about third-party mirroring apps for the iPhone. There's no way to natively mirror your iPhone's screen to Chromecast, so these third-party apps are your only options. We'll also discuss streaming services that are compatible with Chromecast, including Netflix, YouTube, and more.
Third-Party Chromecast Apps for Cast and Mirroring
Below, you'll find a list of third-party apps that you can use to connect your iPhone to the Chromecast device. With the help of these apps, you'll be able to mirror your iPhone's screen and stream photos, videos, and more.
DoCast is one of the greatest iPhone apps for Chromecast. It's the perfect solution for those looking to share their precious memories on the big screen. It allows you to cast photos and videos from your camera roll through a simple platform, and you can even mirror your screen so you can view social media feeds, web videos, or messaging apps.
Pros:
Easy-to-use layout
No delay when mirroring or casting
More affordable premium subscription
HD screen mirroring and video casting
Cons:
No in-app browser
No way to create slideshows
💰 Pricing:
Free trial
$3.99 per month
$14.99 per year
$19.99 one-time
While DoCast doesn't offer an in-app web browser, you can still watch web-based content with the screen mirroring feature. During our testing, every feature worked flawlessly, and there was virtually no delay between iPhone and Chromecast.
Furthermore, DoCast costs much less than other third-party screen mirroring and casting solutions. The $3.99 monthly subscription rate is less than competitors, but where DoCast really undercuts on price is through the $19.99 one-time fee, beating out the $49.99 one-time charge from Replica and even the $24.99 from Screen Mirroring on Chromecast.
⭐ Our Rating: 4.5/5
⭐ App Store: 4.5/5
TV Cast for Chromecast is a Chromecast app for iPhone that aims to streamline the process of watching your favorite shows regardless of the app, including your photos app.
Pros:
Screen mirroring option
Broadcast photos and videos from the Photos app
Screen recorder function
Cons:
Very buggy app
Limited free functions
Some quality issues with video content
💰 Pricing:
Free 3-day trial
Monthly: $4.99 or $29.99 per year
Onetime payment: $34.99
We haven't used a worse app for Chromecast streaming. Not only is the app only available for mobile devices, but we also had problems using it from the minute we downloaded it. Opt for native support and skip out on this app.
⭐ Our Rating: 4/10
⭐ App Store: 3.7/5
⭐ Google Play: 3/5
Downloading videos to your Chromecast isn't typically available through other streaming platforms, but Videostream for Chromecast makes that possible. Additionally, it supports streaming files in uncommon formats, such as .AVI, .MKV, and .MP4.
Pros:
Video downloading features
Support for various video types without extra software
Create video playlists
Subtitles support
Available on macOS, Windows, and Linux
Cons:
Needs an Internet browser to connect with Chromecast
No support for the Amazon operating system
💰 Pricing:
Videostream for Chromecast is a free download
This Chromecast iOS app gives us something we've always wanted – video playlist capabilities. Few other third-party apps are able to provide an experience quite like Videostream for Chromecast. Although it doesn't have app support, we highly recommend adding it to your bookmarks.
⭐ Our Rating: 7/10
⭐ App Store: 3.3/5
⭐ Google Play: 3.5/5
TV Cast Chromecast is a handy tool to send your browsing from the phone to the TV. You can easily navigate to a site with embedded video and set it to your Chromecast device, allowing you to watch streams from sites without dedicated apps.
Pros:
Watch videos from anywhere on the web
Offers some free features
Cons:
Only works with some Chromecast devices (1, 2, and Ultra)
The mirror feature is not available
You sometimes have to start the video on your mobile device before casting
💰 Pricing:
Limited free version
Individual feature unlock: $2.99
Premium Edition: $6.99
TV Cast Chromecast is particularly useful when watching videos from anywhere, and we especially enjoy streaming personal content, like pictures, straight to TV. Although the Premium Edition isn't overly pricey, we feel that the $2.99 for individual features is pinching pennies.
⭐ Our Rating: 6/10
⭐ App Store: 4/5
⭐ Google Play: 3.7/5
Video Stream for Chromecast is a simple-to-use casting solution that allows you to play movies, music, and pictures on your TV from your laptop or smartphone. You can even browse websites and stream videos with this Chromecast iPhone app.
Pros:
Works with a wide range of Google devices, including Nest
Play videos from websites
Bookmark support
Play multiple videos from a queue
Cons:
Pay to unlock the ad-free version
Casting can be a challenge at times
Doesn't mirror smartphones
💰 Pricing:
Limited free version
Premium version: $4.99 (ad-free)
⭐ Our Rating: 8/10
⭐ App Store: 4.3/5
⭐ Justuseapp: 4.3/5
 The Best Chromecast Apps for 2023
Your Chromecast turns your TV into a smart extension with countless entertainment options at your fingertips. As you play with your new Chromecast device, download these Cast-enabled apps to make the most of its capabilities.
As the original video streaming service, Netflix set the standard for the cable-cutting industry, with virtually every network releasing an on-demand platform. While Netflix's third-party library is shrinking by the day, its investment in original programming produced fan favorites like Stranger Things, Wednesday, and Squid Game.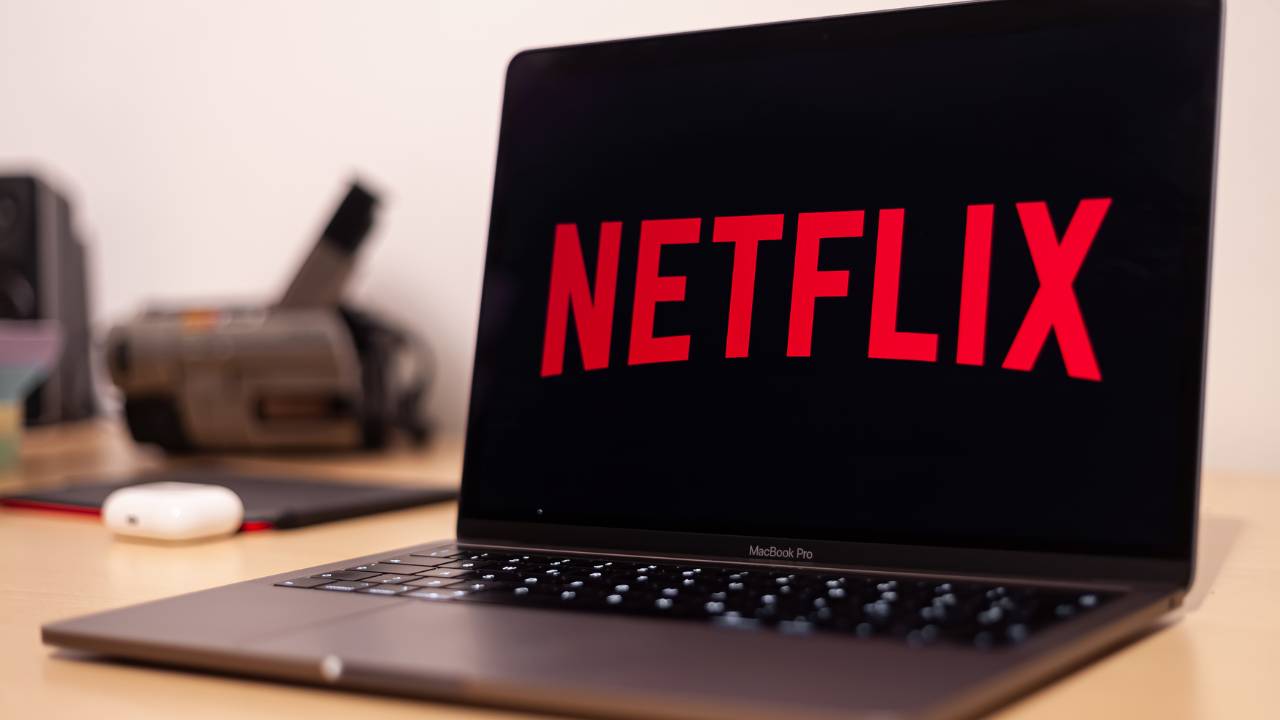 Pros:
Plenty of original content
Available on any operating system
New affordable ad-supported tier
Cons:
Original content is very hit-or-miss
Most anchor content left for other services
Pricey premium tier
💰 Pricing:
Basic with ads: $6.99
Basic: $9.99
Standard: $15.49
Premium: $19.99
We've been using Netflix since waiting for DVDs in the mail, and while it was once the best TV streaming app, the quality dropped once competition hit the market. As a video streaming app for Chromecast, it still provides decent value if you can find a discount.
⭐ Our Rating: 7.5/10
⭐ App Store: 3.7/5
⭐ Google Play: 4.4/5
Hulu began life as direct competition to Netflix. But, after the arrival of popular shows like Family Guy, How I Met Your Mother and American Dad, Hulu became the go-to service for many looking to watch re-runs of old favorites. Today, Hulu offers TV streaming and live sports making it a cast-enabled app for Chromecast that most can't live without.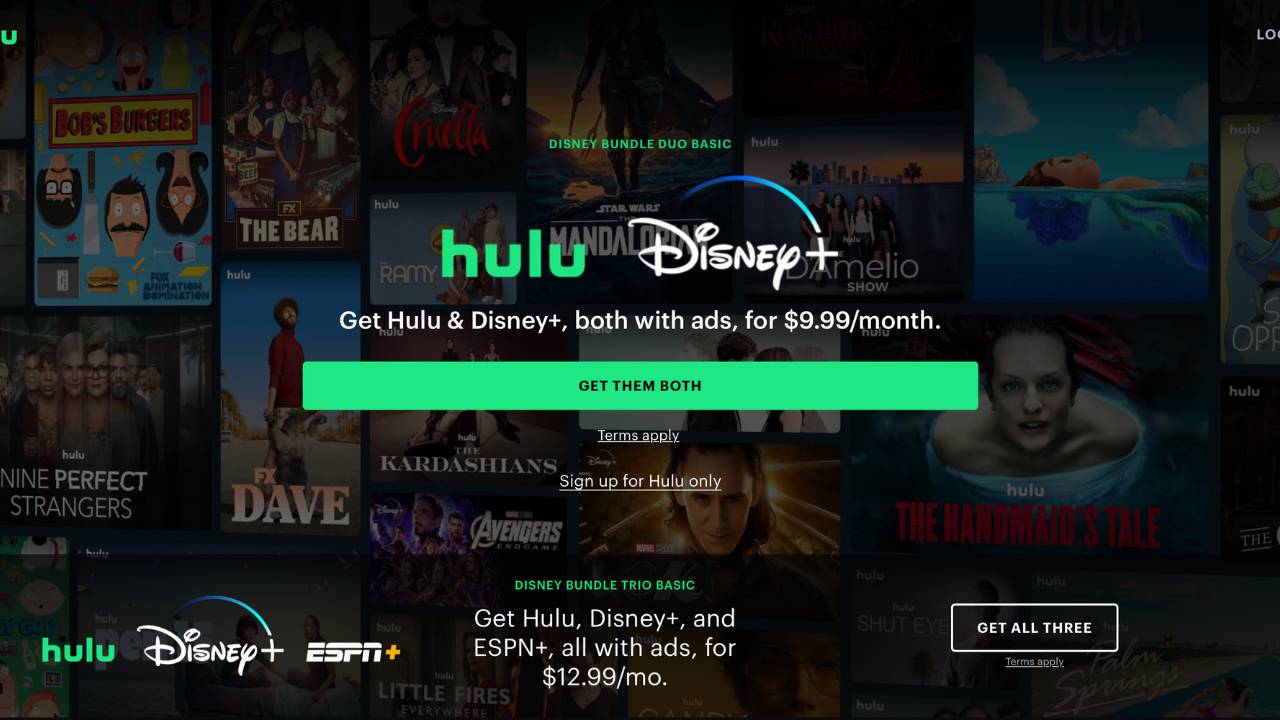 Pros:
Extensive library of shows from any network
Bundle with ESPN+ and Disney+ is very affordable
Live TV and sports options for further cable cutting
Cons:
No regional sports streaming
Add-ons and plans can get expensive
No free trial for TV streaming plans
💰 Pricing:
Hulu: $7.99
Hulu (Ad-free): $14.99
Hulu + Live TV (ESPN & Disney): $69.99
Hulu + Live TV (ad-free bundle): $82.99
Hulu introduced ad-supported streaming years before Netflix even contemplated the move. We've used both Hulu versions and enjoy the numerous options, from dramas to anime and everything in between. However, as the library further dilutes because of competition, it's harder to digest the bundle prices.
⭐ Our Rating: 8/10
⭐ App Store: 4.6/5
⭐ Google Play: 4.5/5
Plex is another video streaming app for Chromecast with a modest library of content featuring shows and movies that are obscure, older, or independently released. This Chromecast-enabled app provides an affordable alternative to streaming apps with bloated pricing plans.
Pros:
Extremely affordable plans with a lifetime option
Downloadable content for no-Internet streaming
Behind-the-scenes and extras on movies and shows
Free movies and TV
Cons:
The library is rather small
No Plex original content
Ads can be excruciating
💰 Pricing:
Free (Ad-supported)
Plex Pass Monthly: $4.99
Plex Pass Annual: $39.99
Plex Pass Lifetime: $119.99
Plex is fantastic for those budget-minded individuals. However, when we used it, there was very little we would actually watch outside re-runs of Hell's Kitchen for the 100th time. We also didn't enjoy the ads, which were both inconsistent and could extend several minutes, detracting from Plex's overall value.
⭐ Our Rating: 6.5/10
⭐ App Store: 4.7/5
⭐ Google Play: 4.4
HBO is synonymous with high-quality TV, and the introduction of the HBO Max streaming service shot the platform to the top of the Chromecast app store, where it remains to this day. Not only does HBO Max support some of the latest movies and TV, but it also produces excellent entertainment with shows like The Last of Us.
Pros:
Massive library of high-quality content
Incredible in-house productions
Intuitive app for Chromecast
Cons:
Only available in the U.S. and Canada
No live TV or sports streaming
Expensive ad-free version
💰 Pricing:
With ads: $9.99 monthly or $99.99 yearly
Ad-free: $14.99 monthly or $149.99 yearly
HBO Max does not disappoint. With shows like Game of Thrones, the frequent new movie releases, and a new app for Chromecast, HBO Max is every bit worth the $14.99 monthly price, though you do save some money by going yearly. We couldn't recommend it more!
⭐ Our Rating: 10/10
⭐ App Store: 3/5
⭐ Google Play: 3.6/5
What started out as the best way to unlock two-day shipping quickly became a media powerhouse. Amazon's Prime Video is among the newer Chromecast-enabled apps but competes heavily with the high-quality content from HBO thanks to shows like Rings of Power and The Boys.
Pros:
Comes with Amazon Prime and provides many extras
High-quality in-house entertainment
Recently released movies availability
Cons:
Some titles cost extra to rent
Thin original content library
Content comes and goes without notice
💰 Pricing:
Only Prime Video: $8.99
Prime monthly: $14.99
Prime annually: $139
Student Discount: $7.49 monthly or $69 annually
Prime Video has brought some pleasant surprises that we've enjoyed, like Jack Ryan, and the fact that it comes included with my Prime membership makes it a must-have streaming platform.
⭐ Our Rating: 10/10
⭐ App Store: 4.7/5
⭐ Google Play: 4.1/5
Another new app for Chromecast is Disney+, which is now compatible with Android, iPhone iOS, and Windows. Disney's purchase of landmark franchises and production companies like Marvel, Star Wars, and Fox gives it an untold library of content to pull from, in addition to fresh originals, such as The Mandalorian.
Pros:
Massive library of content from every genre
The constant release of original content
Bundle options with Hulu and ESPN+
Cons:
Original content is hit or miss
Still missing many Disney classics
Fox properties lack representation
💰 Pricing:
Duo Basic with Ads: $9.99 (Disney and Hulu)
Trio Basic with Ads: $12.99 (Disney, ESPN, Hulu)
Trio Premium no ads: $19.99 (Disney, ESPN, Hulu)
As fans of Marvel and Star Wars, Disney is a must. Also, fans of The Simpsons will find the platform extremely valuable, especially as a bundle. However, the original content and lack of Disney classics can turn away many.
⭐ Our Rating: 9/10
⭐ App Store: 4.5/5
⭐ Google Play: 4.4/5
Owning a library of films and TV shows is less of a priority for many. However, those looking to collect titles can still do so with Google Play Movies. Renting options for titles start at $1.99, while others are free, and options to own movies start at just $10.
Pros:
Own films for unlimited access
Some shows and live TV are free
Cons:
No iPhone or iOS support
Some titles are expensive
Thin library of content
💰 Pricing:
Rentals start at $1.99 per title
Purchase titles starting at $9.99
While the idea of buying films so you never have to hunt down titles is appealing, the cost can get pricey, especially when other services, like Amazon or Vudu, do the same. We don't have much experience with Google Play Movies, and the app seems rather unnecessary.
⭐ Our Rating: 5/10
⭐ Trustpilot: 1.2/5
Fox Sports covers teams, leagues, and sports for markets around the world. Popular events covered by Fox Sports include the NFL's Super Bowl, the NBA's All-Star Game, and the Daytona 500.
Pros:
Large markets have extensive coverage
Device compatibility
Well-known reporters with extensive experience
Cons:
No direct subscription access
Lack of coverage for several major sports leagues
Frequent blackouts
Little small market coverage
💰 Pricing:
Fox Sports doesn't have a direct subscription option. Instead, you need to bundle it with Sling, Amazon, Hulu, or a cable service provider, resulting in prices that range wildly
Fox Sports is the only option for some sports fans, primarily as smaller media organizations sell. Their production teams are solid, with MLB and NFL coverage second to none. However, we found that NHL, MLS, and Premier League coverage is severely lacking.
⭐ Our Rating: 7/10
⭐ App Store: 4.1/5
⭐ Google Play: 3.8/5
YouTube started as a platform for users to share goofy home videos but has recently blossomed into a Chromecast-enabled app that replaces other streaming services. Dedicated "YouTubers" invest countless hours to produce content of varying quality.
Pros:
Videos on virtually every topic imaginable are available
Content is free
Accessible through any Internet-enabled device
Cons:
Content is sketchy
Ads are obnoxious
YouTube original content doesn't have support
💰 Pricing:
Ad-free version of YouTube costs $11.99
Without YouTube, furniture would remain unbuilt, food uncooked, and oil unchanged. We've used videos from the platform to solve all of life's challenges, but there is plenty of garbage out there, as well.
⭐ Our Rating: 8/10
⭐ App Store: 4.7/5
⭐ Google Play: 4.2/5
Gamers unite to watch each other play, along with other weird live-streamed activities like hot tub parties. Twitch rose to prominence, with the younger generations drawn to sharing their gaming skills while possibly making some extra cash along the way. It's now a platform with chats, stickers, and wild entertainment.
Pros:
The way for people to make a side income
Popular streaming platform
Gamers can create professional exposure
Cons:
Content can be adult in nature
Twitch takes revenue from streamers
Tough to control users and audience
💰 Pricing:
Subscription pricing varies based on the streamer and tier level. However, streams are free to watch, and you can download the cast-enabled app for Chromecast to watch your favorite streamers on the big screen
Twitch is a popular platform for a reason. It's wild, entertaining, and a great way to connect with other gamers. Despite these reasons, some streamers can be unsavory, and the environment can quickly turn negative. Unless you're a gamer, it's best to pass.
⭐ Our Rating: 6/10
⭐ App Store: 4.7/5
⭐ Google Play: 4.4/5
Spotify took the world by storm by offering a way to listen to any song without having to buy and download it to our devices first. The revolutionary platform made it practical for listeners to jam tunes whenever the whim passes while the artist still gets paid.
Pros:
Music, podcasts, and music videos in one app
Intuitive design with Chromecast-enabled app
Free version available
Cons:
No lyric feature
Sound quality isn't the best, especially for lower plans
Music availability is subject to licenses agreements
💰 Pricing:
Individual: $9.99
Duo (2 users): $12.99
Family (6 users): $15.99
Student: $4.99
While we were students, the $4.99 price with Hulu included was incredibly affordable. Now that we have a family, the $15.99 price saves us precious dollars on new music. We would die without music streaming services, and Spotify filled the gap when no one else could.
⭐ Our Rating: 9/10
⭐ App Store: 4.8/5
⭐ Google Play: 4.4/5
Tidal competes with Spotify and Apple Music in the streaming space, yet with a more high-end flair. More than 90 million songs from artists worldwide are available to listen to with a platform that is sleek and easy to use.
Pros:
High-quality, high-res audio is available
Free trial of services
Family plans available
Cons:
Pricing is expensive for master-quality
Data-intensive streaming
Requires high-end equipment to hear the differences in quality
💰 Pricing:
HiFi: $9.99
HiFi Plus: $19.99
Family: $14.99
Tidal offers an upscale feel for audio listening experiences. While the price certainly reflects that view, we've found that this Chromecast-enabled app isn't worth the cost over Apple or Amazon, as both feature lossless audio without the upcharge.
⭐ Our Rating: 4/10
⭐ App Store: 4.6/5
⭐ Google Play: 4.1/5
Where once there was iTunes, there is now Apple Music. The platform is home to playlists, music streaming, podcasts, music videos, and more, all within the Apple ecosystem-supported music app.
Pros:
A high-quality music library will have more than 100 million songs
Lyric and Karaoke features
Incorporate music you own into the library
Cons:
Digital rights limit how you can use music
Podcast support could use an upgrade
No free plan
💰 Pricing:
Voice: $4.99
Student: $5.99
Individual: $10.99
Family: $15.99
Apple owners love the native transition between iTunes music downloads and the streaming capabilities of Apple Music. The fact the app is available with Android, Amazon, Windows, and iOS products makes it flexible, and the high-quality beats out Spotify or YouTube Music.
⭐ Our Rating: 9/10
⭐ App Store: 4.7/5
⭐ Google Play: 4/5
Vevo is a dedicated music video streaming app for Chromecast that allows you to watch your favorite artists without longing for the good old MTV or VH1. The platform is your one-stop shop for everything artist-related.
Pros:
Behind-the-scenes, exclusive content, and live performances
Can view it on YouTube
Easy to identify artist's official music videos
Cons:
Relies heavily on advertising
Censors are heavy
Vevo controls video uploads and ad placement
💰 Pricing:
It doesn't cost anything to watch videos on Vevo, but artists looking to establish a page need to fork over $49.99 to get started
Vevo is an excellent Chromecast-enabled app because there are a few other ways to ensure the music video you're watching is an official video or something someone put together. Although we rarely use it directly, the integration with YouTube is priceless.
⭐ Our Rating: 8/10
⭐ App Store: 3/5
⭐ Google Play: -/5
Not to be outdone by Apple or Spotify, Google released YouTube Music as a new app for Chromecast to answer the music streaming game. YouTube Music also features deep cuts, B-sides, and unreleased tracks for any music lover to dive into.
Pros:
Diverse song library
Easily switch between audio and music video
Location and time-based playlists
Cons:
80 million song library lags behind Apple or Spotify
No high-res audio is available
Doesn't support alternative content like podcasts
💰 Pricing:
Individual: $9.99
Family: $14.99
Student: $4.99
YouTube Music finds a niche with a diverse song library and unique playlist features. However, it fails to match its competitors' robust, high-quality library, especially regarding non-music content. We find ourselves using Spotify and Apple Music far more often than YouTube Music.
⭐ Our Rating: 5/10
⭐ App Store: 4.8/5
⭐ Google Play: 4.5/5
How to Choose a Chromecast App
Finding the best Chromecast app depends on what you need. There are many apps that are solely made for streaming and casting. Some of them are compatible with Chromecast and they have a built-in casting icon. These include YouTube, Spotify, Netflix, and more.
But these apps don't support screen mirroring. For that, we recommend DoCast as it lets you change the quality of the mirrored video and enable auto-rotation. With an iOS screen mirroring app, you can replicate the content of your iPhone on a larger TV.
Most screen mirroring apps let you cast photos and videos as well (and luckily, DoCast is one of those apps!). These applications are generally free to use, but some may limit the duration of video casting and screen mirroring unless you subscribe to a paid plan.
That's why you should thoroughly examine the apps we've mentioned above and then decide which one to get.
Final Thoughts
Our favorite Chromecast apps are DoCast, Apple Music, and Disney+. Each of these apps is used for different purposes, so your choice will depend on your needs. For screen mirroring and video casting, we prefer DoCast.
There are many Chromecast-compatible apps that let you cast photos and videos natively from your iPhone. For example, with YouTube, you can easily stream videos to your TV just by tapping the built-in casting icon.
But keep in mind that these apps don't allow you to mirror your iPhone's screen. You need a third-party app like DoCast for that. Third-party screen mirroring apps offer tons of extra functionalities like audio, auto-rotation, and 1080p mirrored display.
Once you've picked a streaming and mirroring app for your iPhone, you're ready to start enjoying your favorite content on a larger screen!
FAQ
Although we've covered a lot, you might still have questions. Here are some common answers to frequently asked inquiries.
Chromecast offers free channel downloads for popular apps, with some offering free content. However, expect to pay for subscriptions to unlock higher-quality and more robust libraries.
A Chromecast that's not working can put a damper on your after-work relaxation.
Visit this website
to view common Chromecast problems and troubleshooting steps.
DoCast, Apple Music, and Netflix are the best Google Chromecast apps. DoCast, in particular, is a great app for screen mirroring and casting offline videos and photos. It's completely free to use and provides a seamless and fast casting experience.