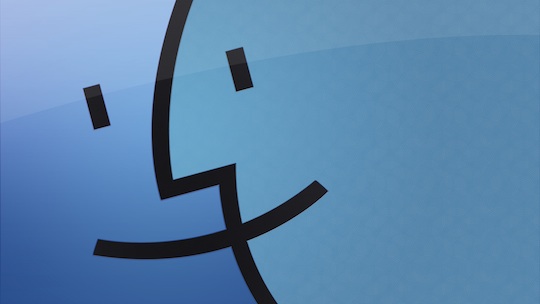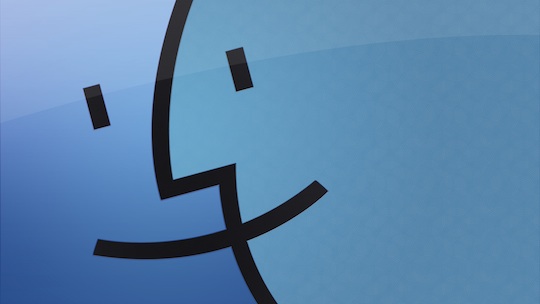 Have you ever given Finder a second thought? Well, I know I never have. It did what it had to do, no questions asked. Sure there were a few annoyances here and there but nothing to write home about. Or so I thought. That is until a friend of mine introduced me to the TotalFinder by BinaryAge. He told me it would change my Finder-world. And I can say that after having tried it for a little while, I am sold and there is no turning back.
[twitter style="vertical" source="macgasm" related="macgasm" float="right"]
On first look, everything looks just the same. If it weren't for the slightly different icon, you wouldn't even notice. And therein lies the very strength of TotalFinder. It is in fact a plugin for Finder. It uses Finder's core architecture, graphic interface in such a way that there is no learning curve for the user. If you know how to use Finder, you automatically know how to use TotalFinder.
So what does this plugin bring to the table that would warrant jumping on the bandwagon? Here is a look at the main functions and features of this plugin.
Tabbed navigation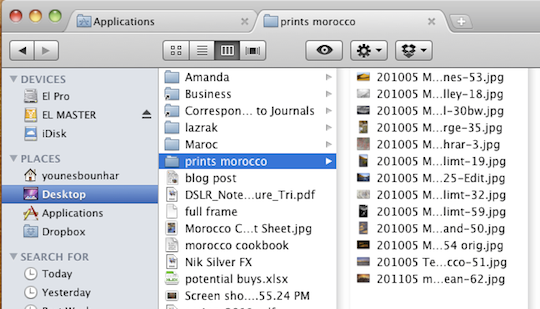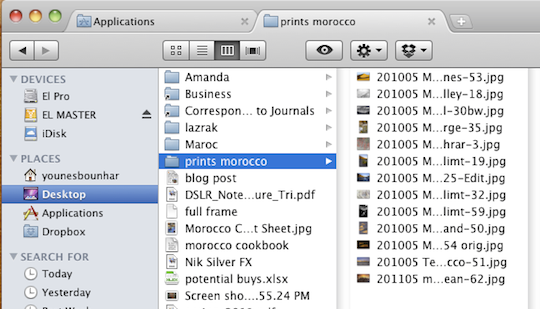 One of the biggest novelties in TotalFinder is the ability to use discrete tabs for each folder you open. Instead of opening a separate window for each folder you want to look at simultaneously, you can add as many tabs as you like (just like in Safari or Chrome), keeping your desktop clean and tidy. The usual shortcuts you use in your web browser are valid here, such that cmd+T opens up a new tab each time.
Dual mode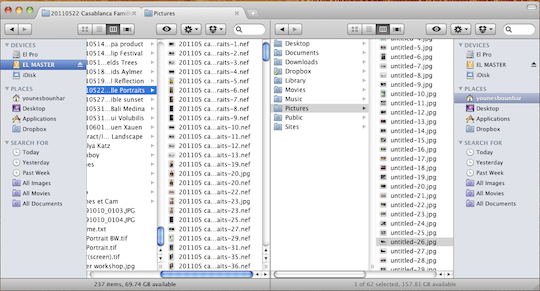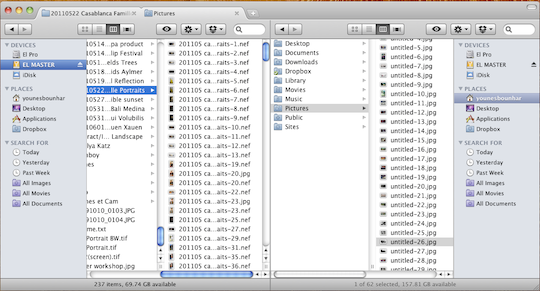 This is the single most awesome addition to Finder. Copying files between folders in Finder has always been a pain as you have to open two different windows and fight to keep them both up front (or at least I do, as it never seems to be straightforward for me). With TotalFinder, you simply have to activate the dual mode in the preferences menu or press cmd+U and your two active tabs are put side by side, making copying and moving files a real breeze. This also comes in handy if you want to check the contents of two folders to verify whether they match or not.
Visor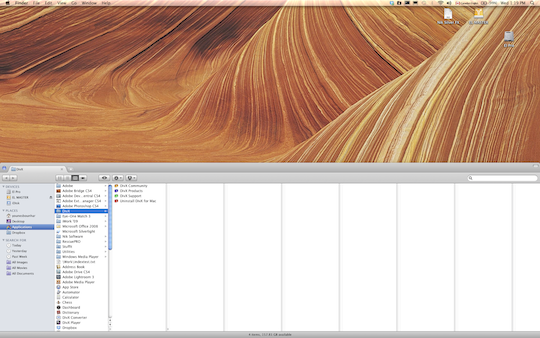 This function provides a system wide TotalFinder window that slides in and out of the screen at the touch of a button. If you are always busy and can't bother scrolling all the way up to the Finder icon, simply double press the option button and a TotalFinder winder slides up just like magic. Press escape and it vanishes just as easily.
Folders on top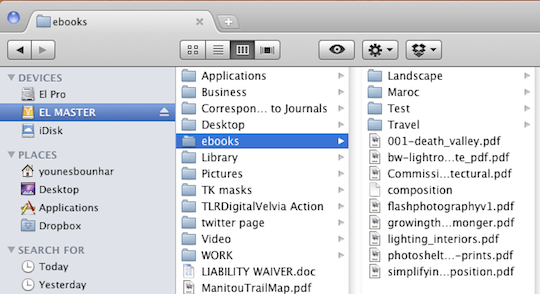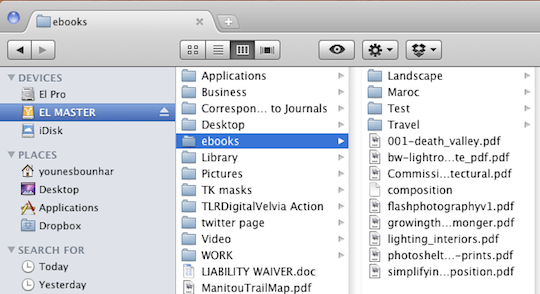 When I want to quickly look at the content of any given folder, I want to be able to quickly tell folders from files. However, Apple's finder makes this hard as files and folders are indiscriminately sorted. With this function, you are able to see all your subfolders at once as they lie at the very top of the window, with files coming right after.
Cut and paste files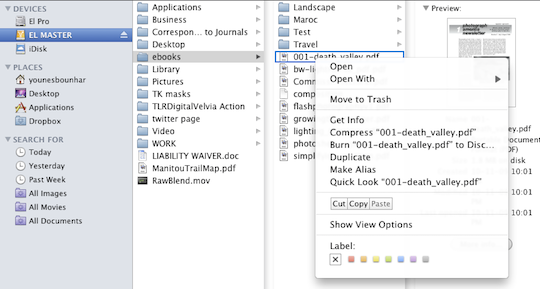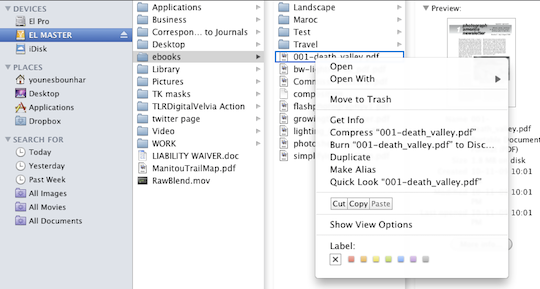 Just like it sounds, this function allows you to use the regular editing shortcuts to copy or move files and folders around. Simply select the files you want, press cmd+C or cmd+X to copy or cut, respectively, cmd+V allows you to paste them in your desired location.
System files
For those of you who need instant access to system files, TotalFinder provides an option that readily shows system files and folder in the window pane.
What's Macgasmic?
Without a doubt, the dual mode is, alone, enough to make the plugin worthwhile. The other functions are just icing on the cake. Another big advantage of the plugin is that it is open source, leading to continuous improvement over time, ensuring a completely up to date program.
What's Not?
This is a very simple add-on that works exactly as advertised, such that there are no negatives to report.
The Giveaway
We have two copies of TotalFinder to giveaway.
Entry is simple,
First, tweet this post by clicking on the Twitter button at the beginning or end of this post.
Second, in the comments below, provide us a link to your tweet.
Third, because you love us, participate more in our comments. We love having discussions with you guys! Let's make our comments the best on the internet.
You must follow us on Twitter. How can we contact you for your address if you're not following us?
We'll have to take you at your word for #3, but the first two, and last rule will be double checked before we contact the winner. The winner will be selected at random.
This giveaway will close Thursday, June 9th, 2011, at 11:59PM EST.
[twitter style="horizontal" float="left"]