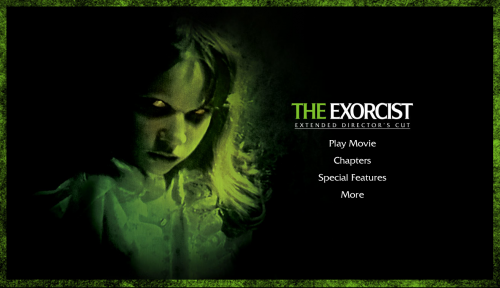 It's not every day we have an opportunity to giveaway a movie on iTunes, so we thought we'd jump at the chance, given that Halloween is right around the corner.
So, this week we're giving away The Exorcist: Director's Extended Cut. If you're not aware of what an iTunes Extra includes, you're in luck. An iTunes Extra film includes a lot of bonus footage, much like the extras found on DVD and Blu-Ray discs these days. So in addition to The Exorcist film, you'll also get three featurettes, as well as interviews with William Friedkin, Linda Blair, and author William Peter Blatty. Also included is a tour of the set, a tour of the iconic locations where the film with shot, and much more.
The Film is viewable on your Mac, Apple TV, iPod, or iPad, and it comes in HD, with Dolby Digital 5.1 surround sound.
If you're the type of person who doesn't like to find out if you can win a copy of the film, you can purchase it on the iTunes Store for $9.99.
The Giveaway
Leave a comment, letting us know what you're dressing up as for Halloween. We'll select someone at random on Friday, around Noon EST.  You also must have a US iTunes account.
Comments have been closed.
Congrats to Ben Rudolph.  Random.org picked your number!