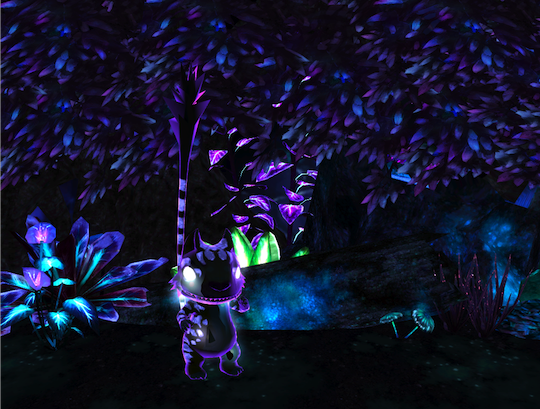 Want me to play your game? Make it look gorgeous. It's really that simple. The first thing I look for when opening up a game for the first time is an environment that really blows my mind, something that takes me somewhere else, something that lets me immerse myself in a new world. Sadly, for me, game mechanics come second. If your game is beautiful, I pick it up. If your gameplay and mechanics are fantastic, I'll play it through to the end. CreaVures is all of those things wrapped up into a pretty package, and it's pretty phenomenal through and through. I don't say that lightly either.
Creavures is ethereal in tone, and exquisitely beautiful to look at in a dark and horrifying way. The color and vibrancy of the world could be taken directly from an Avatar set, glowing, vivid, mysterious. The Muse team has done an excellent job of transporting us to another world in CreaVures.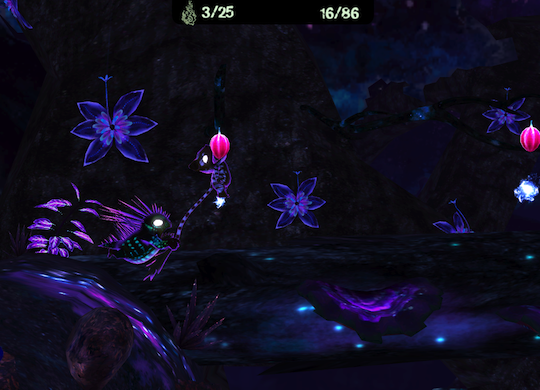 This platformer doesn't end there though. You take control of multiple CreaVures throughout your voyage, and for the most part, you spend time controlling multiple creatures at one time. Each CreaVures has their own perks, but the constant ebb and flow from one creature to another is charming and well-designed. You eventually find yourself working in tandem – with yourself – in a self controlled co-op mode.  While this game in not available on iOS, you can get it from the Mac App Store.  Running it on both my Mac Pro (2008) and MacBook Pro (2009) worked hassle free. My Mac Pro struggled with the graphics a little bit when I boosted the game play settings to maximum, but for the most part, it was smooth sailing.
I can't say enough about this game, but instead of telling you how awesome it is at this point, we're just going to give away 5 copies right now.
The Giveaway
Entry is simple,
First, tweet this post by clicking on the Twitter button at the beginning or end of this post.
Second, in the comments below, provide us a link to your tweet.
Third, because you love us, participate more in our comments. We love having discussions with you guys! Let's make our comments the best on the internet.
You must follow us on Twitter.  How can we contact you for your address if you're not following us!
We'll have to take you at your word for #3, but the first two, and last rule will be double checked before we draw the winner. The winner will be selected at random.
This giveaway will close Monday, March 21th, 2011, at 6:00PM PST.