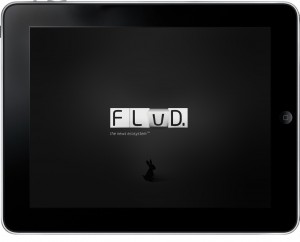 There's a slew of RSS readers on the iPad and iPhone. Given the amount of time we spend patrolling the Apple news corridors, it's no wonder that we spend a lot of time trying out some of these applications, and then reviewing them for you. FLUD News is the latest, and it's made quite the splash on the AppStore, already hitting the top paid application listing within the first week. It's an impressive feat, and they're on top of some really great applications.
There's a lot to love about it, and there's a couple of suggestions we have for them as well, so here we go!
What's Macgasmic:
Google Reader
In today's world of RSS and up to the minute news updates, having access to a good RSS reader is paramount. While a number of other services have come and gone, it seems like Google Reader has become the defacto RSS aggregator for a lot of people. Google lets you connect to their service and import your feeds to an application that supports their service.
The benefit is that you can sync your RSS feeds across multiple applications, devices, and browsers, giving you the ability to jump between applications without having to waste an entire weekend importing your feeds. It also stops you from having to read through duplicate news, it's bad enough that we're in an echo chamber already, so having two or sometimes three copies of the same articles in your reader can be avoided, thank God.
FLUD News lets you connect to your Google Reader account so that you can immediately get your feeds up and running without configuring them one by one. I can't recommend any service that doesn't have Google Reader support these days, so it's a huge positive that FLUD News has given us the option.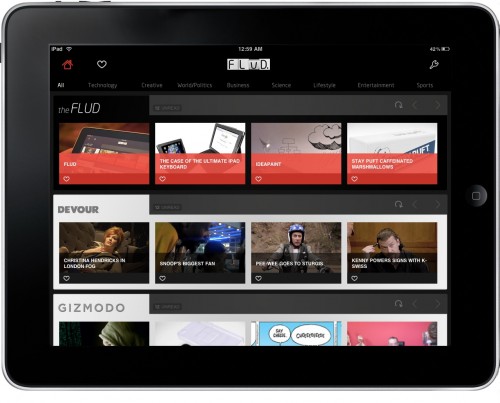 In App Video
Video on the web is huge, obviously, but up until now YouTube integration on iOS has been a little suspect. I don't particularly like being shunted to the official YouTube application every single time I want to watch one of their videos on my iPhone or iPad. FLUD News lets you watch the videos right in the articles. It's handy, and saves time. You can get your content immediately without having to wait to load the video in another app. It's another huge positive for the application.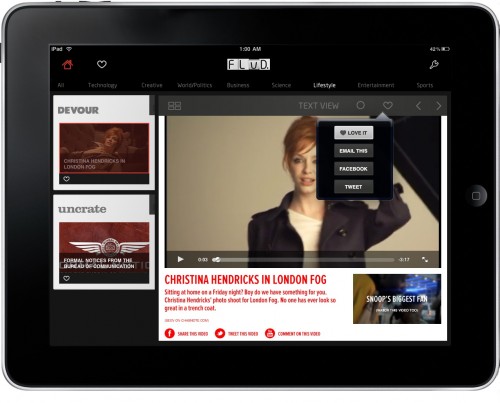 Social Features
I love having access to social media features directly in my RSS readers of choice. It's another must these days, and it's good to see that FLUD News also gives you access to this kind of functionality, a quick click and you can love it, ship off an email with a link to the article, share it on Facebook, or tweet it to your followers on Twitter. If you're a news junkie there's probably a high likelihood that the people to associate with are as well. Being able to send off links to things you find important will help you share your interests a lot easier than some of the other applications for iOS.
What could use some polish:
De-Pulsify
FLUD News has been getting some criticisms over the last week about their originality, and their similar look and feel to Pulse. While there's obvious similarities, I'd argue that FLUD News actually takes their concept one step further, and incorporates a much tidier experience. For instance, FLUD News has clearly defined categories at the top of their application, whereas Pulse does not. They also provide a better article page, complete with tools for sharing and loving the content you're reading.
I'd recommend trying this application out for yourself and coming to a conclusion on your own. We see the similarities, but we also see a lot of differences between the two apps. Think of it like Twitter applications, there's only so many ways someone can display a tweet. FLUD News took the Pulse model and ran with it, and I think they did an admirable job pushing the boundaries of the model.
That being said, there's a lot to gain by pushing themselves beyond the "Pulse" layout that they've built their great application around. Differentiating themselves even further from Pulse would be the most beneficial thing they could do to their app.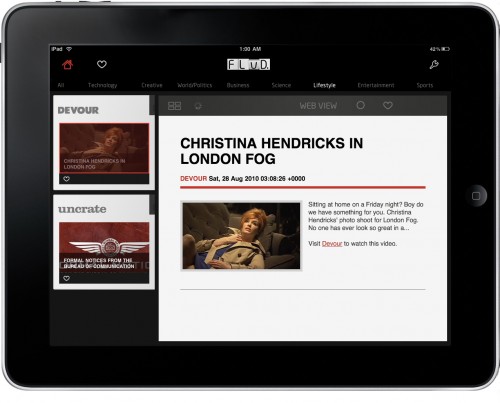 Giveaway
With this review we're also doing a giveaway. If you want a chance to win a promocode for FLUD for iPad (US only) just follow these three steps:
Follow @macgasm on Twitter
Tweet this message "Win a copy of FLUD News for the iPad. Details and review here: http://su.pr/18fnKF".
Post a comment here with a link to your tweet.
That's it! I'll randomly pick a winner Friday, September 3rd.
Good luck!
The Winner: Fabio
Buy It
If you're not the giveaway type you can also buy the app on the App Store for $3.99