Very few of us remember the actual phone numbers of those that we talk to nowadays. Personally, the only phone numbers that I know by heart are my Mom's and sister's.
If your iPhone contacts have disappeared, we can't talk to our loved ones, not to mention that recovering that database isn't something easy to do as you would have to try and find another way to reach out to everyone.
While losing your contacts list on your iPhone is something that most likely won't happen, if it does, there are multiple ways to restore contacts on iPhone and get them back.
Stop using your iPhone as soon as possible: If you can't find contacts on your iPhone, it's best to stop using it and try one of the methods below. Continuing to use your device could overwrite the contacts with new save data. The contacts are most likely still there, just not visible to you.
Reasons Why Contacts Disappear on iPhone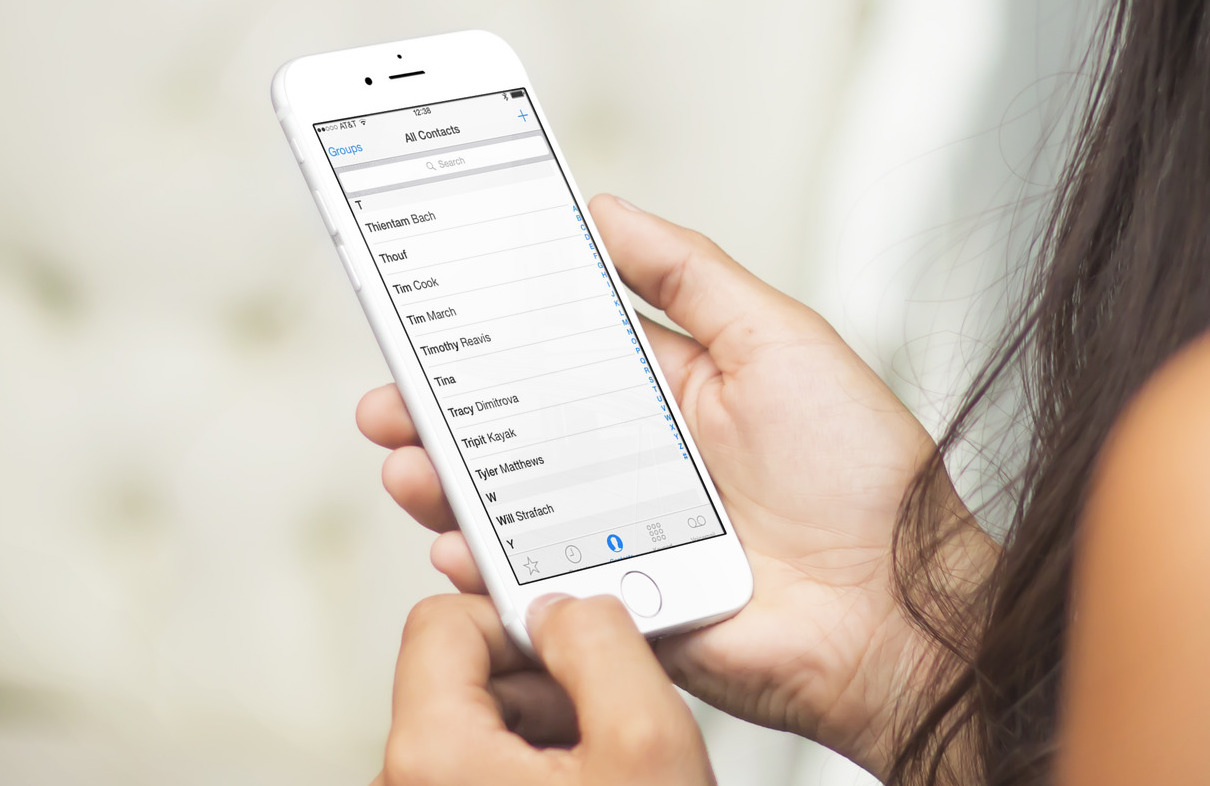 One of the most common reasons that contacts can disappear from your iPhone, is when you purchase a new one and they don't get transferred over. When you go into your cell provider store, it's important to make sure that you ask them to transfer over your contacts as they may not prompt you about the transfer at the time of purchase.
Lost contacts on iPhone can also be caused due to a software issue. This can happen during a software update if an error occurs, which can then cause the data on your iPhone to become corrupt. It is important to back up our device before performing any software updates.
Lastly, you may accidentally not sign into the correct iCloud account or you may sync your contacts with another account that isn't the correct one. This can cause some of your contacts to show up, but not all of them.
Method 1:

Reverse a Restore Using iCloud.com

If you already restored your device or set it up new and your contacts aren't there, you can go to iCloud.com and reverse a restore.

Step 1. Go to iCloud.com.

Step 2. Click on Account Settings.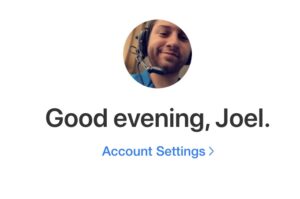 Step 3. Scroll down to the bottom of the page, and in the lower left-hand corner, you will have the option to Restore Contacts.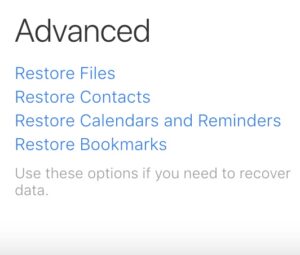 Step 4. After the restore completes, you'll get a notification on iCloud.com and an email to the address on file with your Apple ID.
Method 2:

Recover From an iCloud Backup

Our iPhones back up to iCloud every time we plug them in at night and they're connected to Wi-Fi. This will save all of your contacts should something happen to them. The best part is that you get 5GB of free iCloud storage, which should be enough to store all of your contacts.

iCloud backup is turned on by default which makes data recovery easy, as you don't have to think about it. Recovering iPhone contacts from iCloud is simple, as it only takes a few steps to get contacts back on iPhone.

Step 1. Create a backup of your iPhone before starting to restore iCloud contacts. This will ensure that if something doesn't go right during the backup, we can restore our iPhone back to how it was right before we tried to restore the contacts.

Step 2. Factory reset your iPhone. To initiate the reset, go to Settings > General > Reset > Erase All Content and Settings. Your iPhone will then reset and you will be greeted by the setup screen once the process has finished.

Step 3. Now we can go through the setup process. You will be greeted by a screen that asks if you want to restore data, and you want to choose Restore from an iCloud backup. Your iPhone will need to stay on and connected to Wi-Fi for this entire process.

Step 4. To recover iPhone contacts from iCloud, look for a backup that was around the date that you last remember having them on your device.

Step 5. Allow the restore to complete, and then check to see if the lost phone numbers are back on your device.
Method 3:

Restore iPhone Contacts Using the Music App/iTunes

If you plug your iPhone into your Mac, then it should be backing up. Even if you just plug it in to charge, it should back up to that computer.

You can recover deleted contacts from a backup using either the Music app or iTunes. The steps in both are very similar, so you can follow the walkthrough below no matter what version you're using. The Music app is the successor to iTunes and both will allow us to recover lost contacts on iPhone.

Step 1. Plug your iPhone into your Mac or Windows computer.

Step 2. Select your iPhone from the drop-down menu on the left-hand side and then click on "Sync Settings…".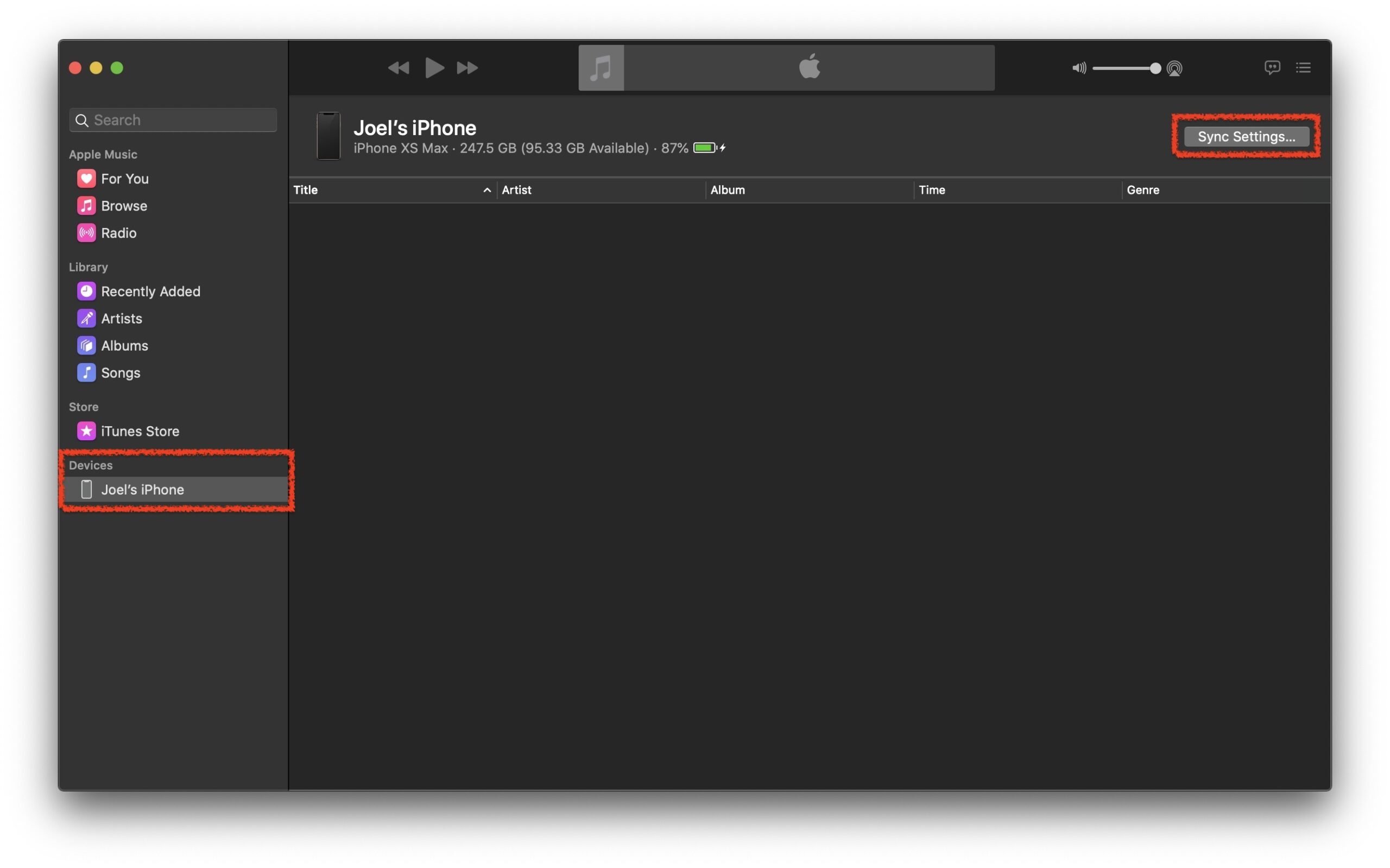 Step 3: Once on the Summary page, select "Restore Backup…". This can be found from within the General tab. You can also manage backups and back up your iPhone from within this window as well.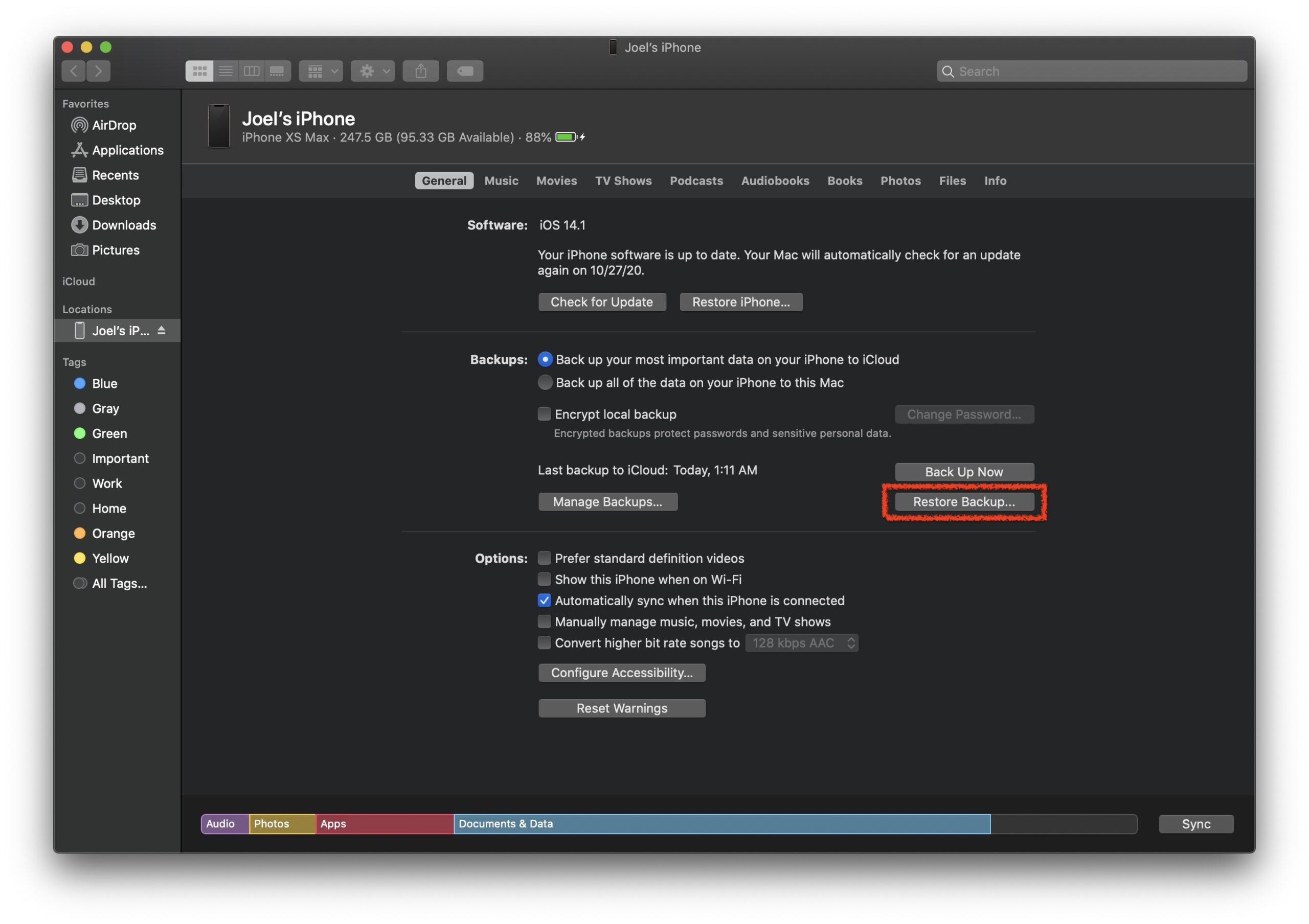 Step 4: After clicking the Restore Backup… option, your iPhone will start to restore the lost contacts. This will take some time depending on the size of the backup. Make sure your iPhone is plugged into your computer during this whole process as it can't be interrupted!
Step 5: After the restore has completed, the lost contacts should now appear back on your iPhone.
Method 4:

How to Recover Your Contacts Using a SIM Card

While this isn't as common now, your contacts can save to your SIM card in your iPhone. If you can't find your contacts on your iPhone or notice that some are missing, then you will want to try importing them from your SIM card. This method doesn't involve having to restore from a backup to retrieve the lost contacts on iPhone. The process is actually quite easy and only takes a couple of steps.

Step 1: Go to Settings on your iPhone.

Step 2: Scroll down to Contacts.

Step 3: You will then have the option to Import SIM Contacts at the bottom of the screen.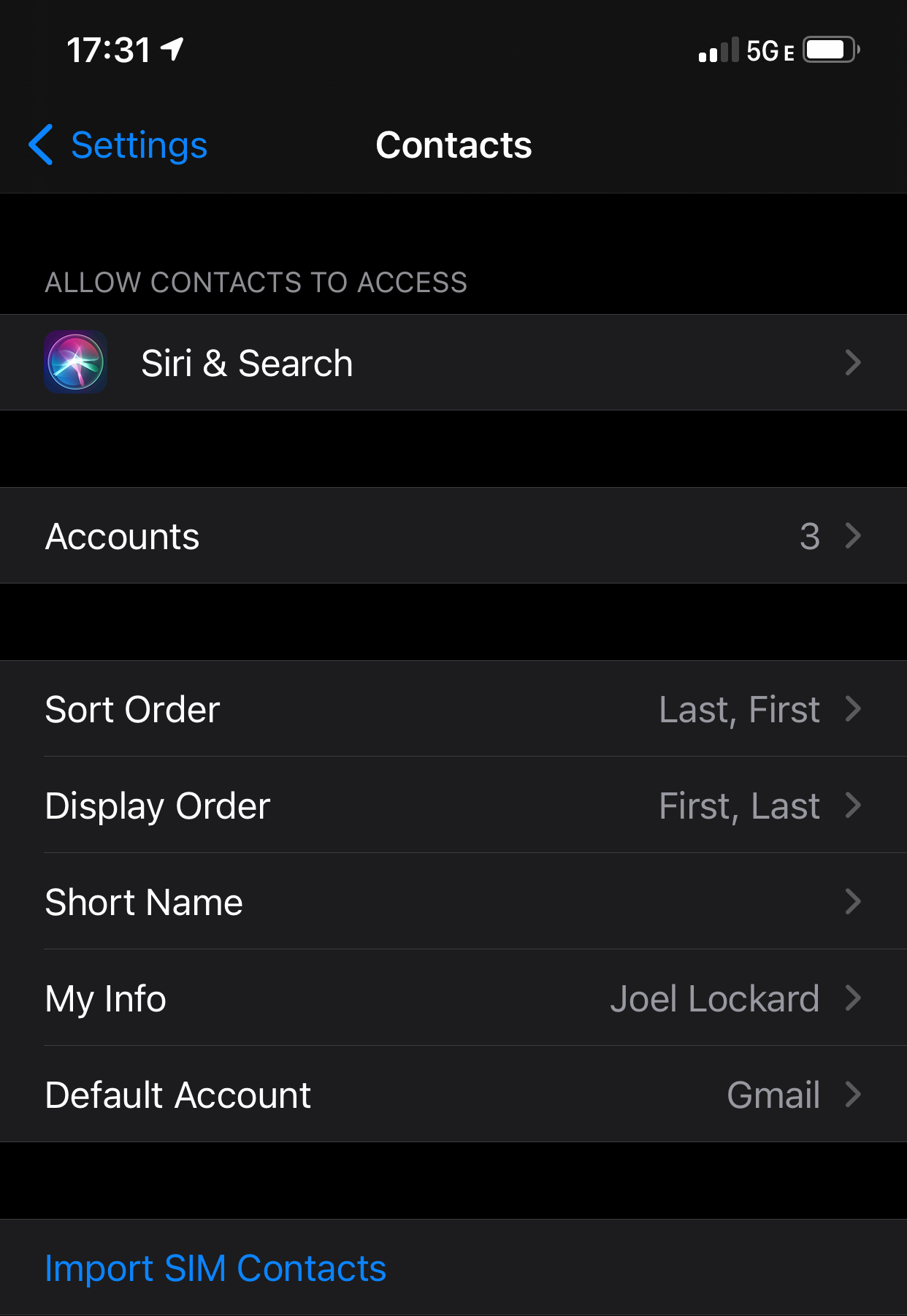 Step 4: Choose to Import SIM Contacts, and the contacts on your SIM card will then be imported into the Contacts app on your iPhone.
Method 5:

Restore Contacts Using Data Recovery Software

If you don't have a backup of your iPhone, then it's time to use Data Recovery software to recover the lost contacts. In this example, we're going to use Disk Drill. I have used Disk Drill in the past to recover photos and other types of data, it has always done a good job.

Disk Drill is a data recovery software program that allows us to restore deleted data off of our iPhone such as our contacts, even if we can't see them anymore. The contacts are still there, just not visible to us.

Step 1: Download and install Disk Drill for your computer.

Step 2: Initiate a scan by selecting Storage Devices and then look for your iPhone.

Step 3: Wait for the scan process to complete, mine took about 30 minutes. Also, note that your iPhone will need to be plugged into your computer during this entire process.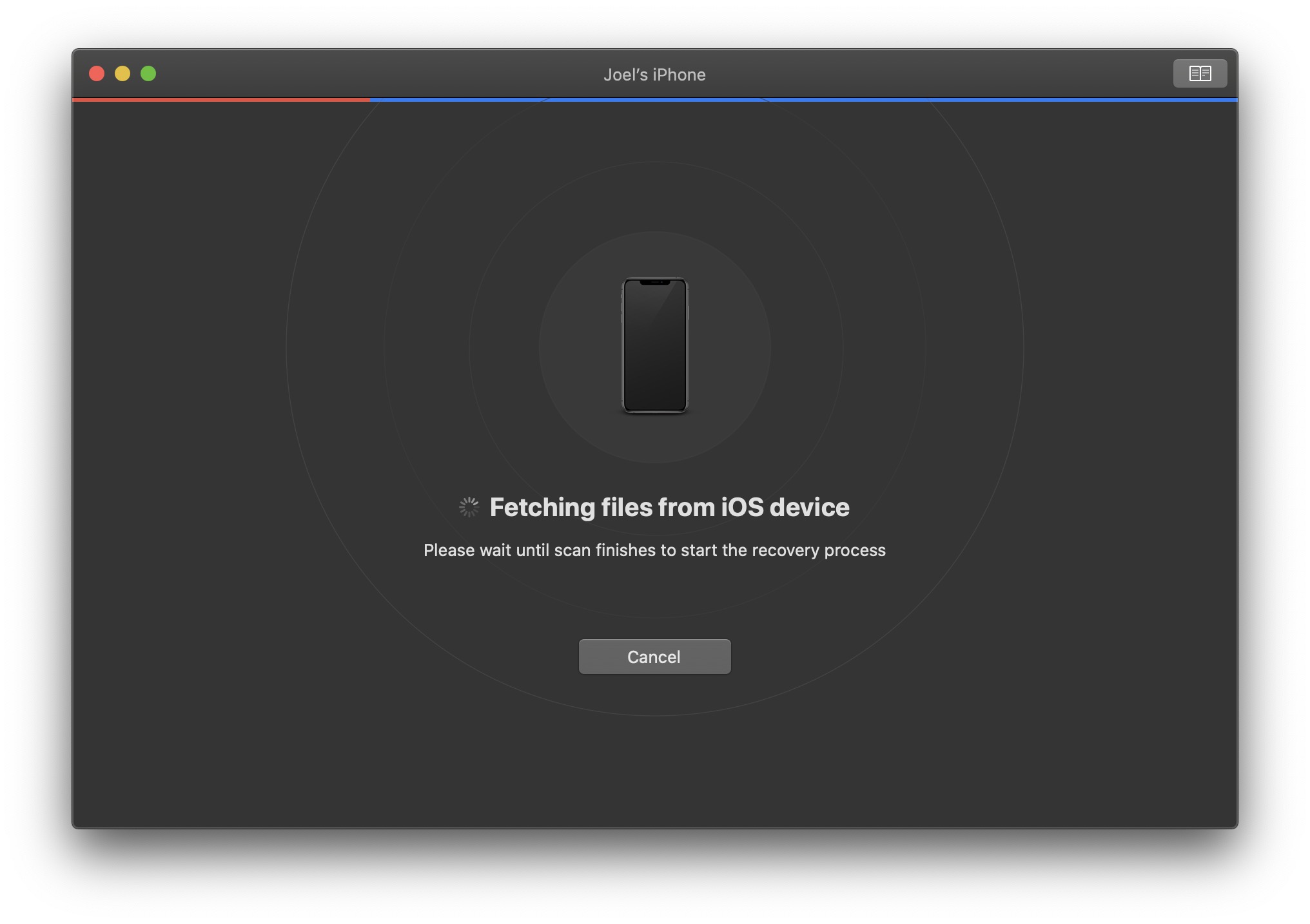 Step 4: After the scan has completed, you will be shown a screen that will display all of the data that Disk Drill was able to recover from your iPhone. Click on Contacts to view the lost contacts.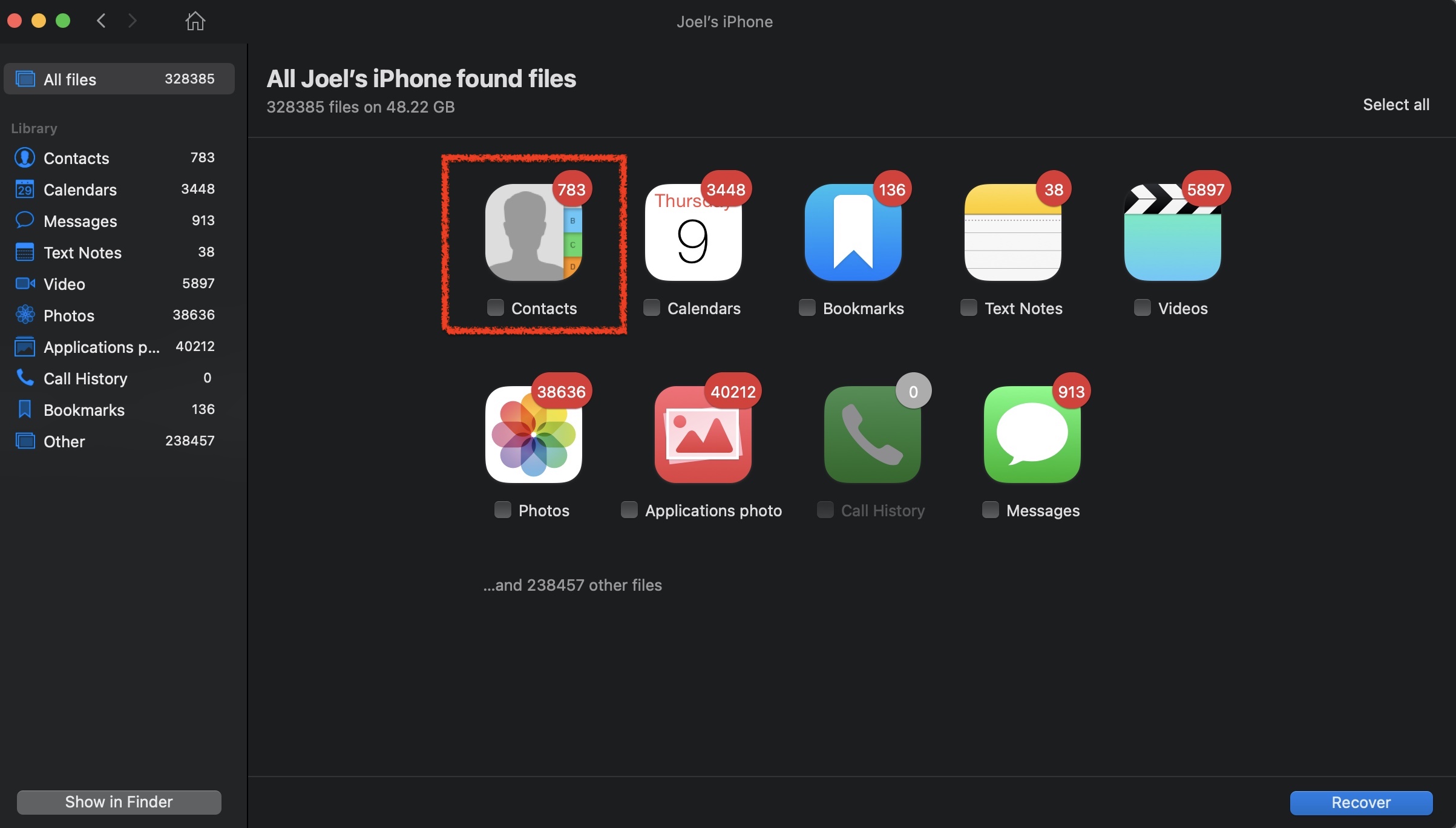 Step 5: Once on the recovered Contacts screen, we can look through the deleted contacts that Disk Drill has been able to recover. I have the names and numbers blurred out for privacy, but you will be able to see this data when you go to recover them on your own device. In the upper right-hand corner, you can search by name and phone number as well, making it easier to find what you're looking for.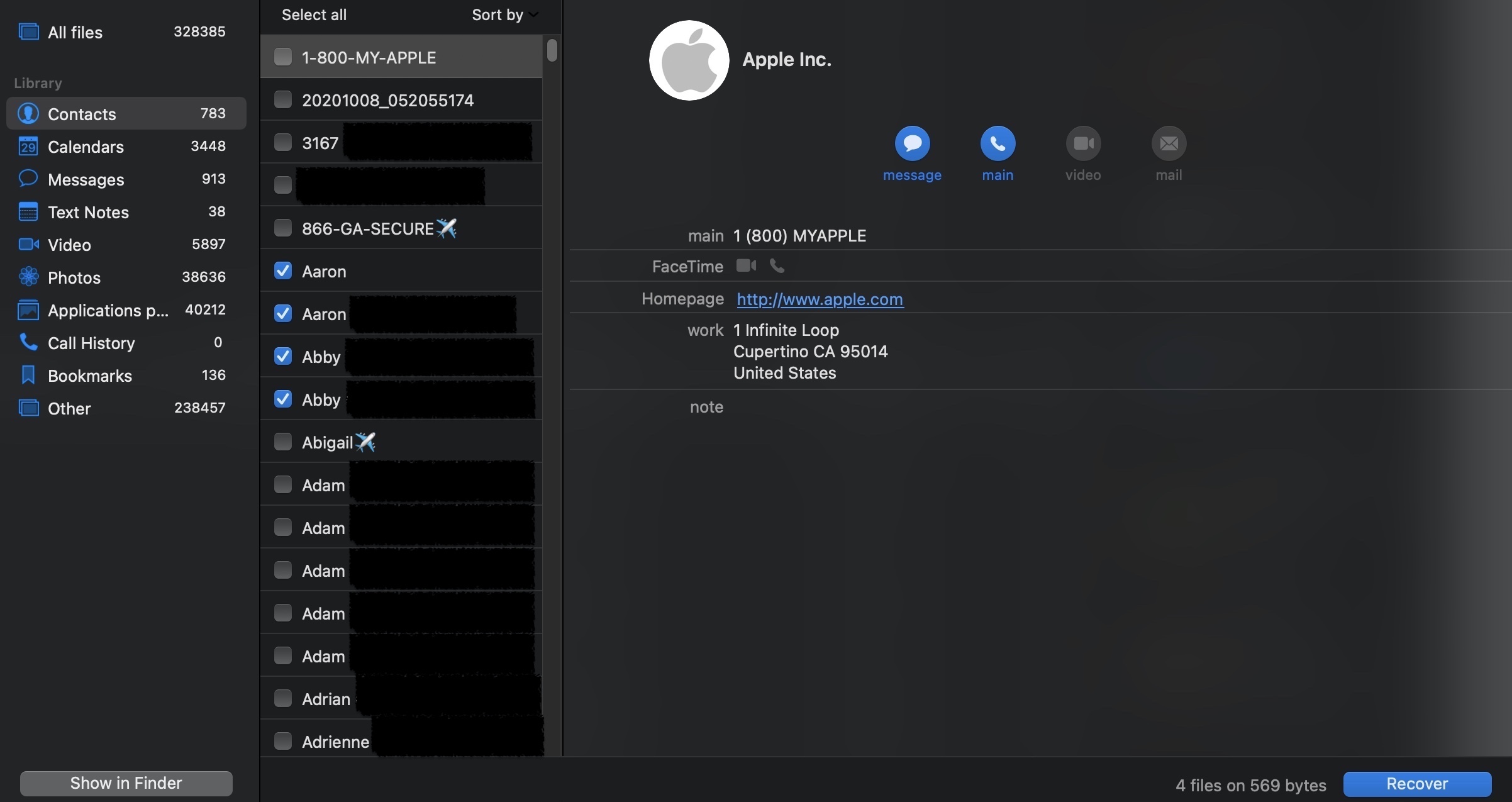 Step 6: Select the contacts that you would like to recover and then click the blue Recover button in the lower right-hand corner of the screen.
Step 7: Choose a location for the contacts to be recovered too.
Step 8: You will then receive a Recovery Complete message letting you know that the contact recovery was successful.

Conclusion
The best thing about iPhones is that we're able to stay in touch with those that we love. Losing the ability to do that can cause frustration and rebuilding that database would take a lot of work and time. There are many ways to restore your lost contacts and get them back onto your device should something happen, this way life can continue to flow smoothly.