Sometimes we accidentally delete an iMessage thread, or we may have our iMessages set to delete automatically on their own over time. Losing an iMessage conversation with someone that we love, or if it contains important information, can be frustrating.
Luckily, there are multiple ways to recover deleted iMessage on Mac, and we're going to look at some of the best ones in this article.
Try to Find Deleted iMessages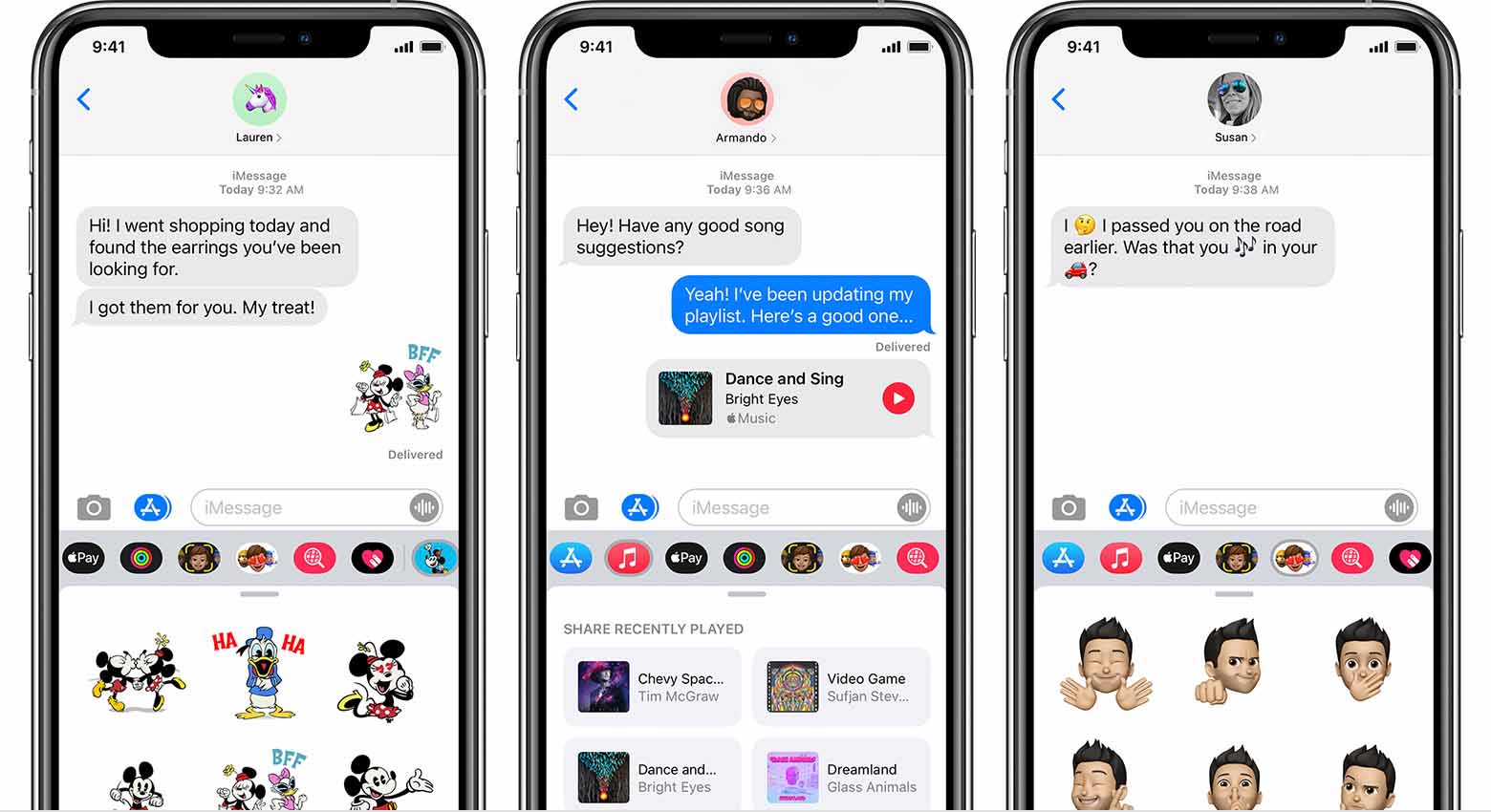 Before we look into recovering deleted iMessages, you will want to simply grab another one of your Apple devices and see if they're there.
Most Apple users have an iPhone, and by default, your messages will sync between your other Apple devices. However, they won't delete from all of your devices if you delete messages on one of them.
This means that if you deleted an iMessage thread from on your Mac, you would still be able to find the accidentally deleted iMessages by checking your iPhone.
If you have enabled Messages in the Cloud, then, when you delete a message on your Mac, it will delete on your other devices as well. Keep in mind that this is turned off by default, and if you want to read more about it you can do so by going
here
.
Where Are iMessages Stored on Mac?
iMessages are stored inside the Messages app that comes installed as part of macOS. They're locally stored and don't require an internet connection, so if you need to reference an iMessage conversation you can do so without the internet.
If you want to know the actual path for where your messages are stored, you can get to it by following the steps below. This will allow us to find our iMessage archive, and we can try to restore iMessages this way.
Launch Finder. In the navbar, find "Go" and then from the contextual menu find "Go to Folder…" and select that option. This will allow us to go to the location where our iMessages are stored on our mac.

Look for the Go option at the top and type in ~Library.
Look for the folder called Messages and open it.

Once inside the Messages folder, you can view your attachments by clicking on the Attachments folder. This will allow you to view all of the pictures that have been sent between you and everyone else that you have had conversations with.
Your messages are stored in the Messages folder as chat.db files, which are used by the Messages app. You can open these chat.db files with TextEdit which will allow you to view your iMessage history.
Some of the information that is stored within it can be read, but a lot of it is unreadable as it's only supposed to be read by the built-in Messages client.
How to Recover Deleted iMesages on Mac
If your iMessages aren't on your other Apple devices and you can't find them, then it's time to look into how to recover deleted iMessages. One of these methods involves you already having a backup of your Mac. Others will allow you to get back deleted iMessages with no prior backup.
If you notice that you're not able to find an iMessage thread on your Mac, then it is best to stop using your computer right away as the messages are still there but just aren't viewable to you. If you continue to use your computer, it could overwrite the iMessages that you're trying to recover.
Method 1:

Recovering iMessages Using Data Recovery Software

We're going to use Disk Drill as I have used it to recover photos before and it did a good job at finding and recovering them.

Disk Drill

is a data recovery software program that allows us to recover permanently deleted iMessages even after they have been deleted from our Mac or if we don't have a backup. The iMessages are still there, but we just can't see them.
To recover iMessages with data recovery software:
Download and install Disk Drill for your computer.
Initiate a scan by selecting Storage Devices and then look for your hard drive. Keep in mind that Disk Drill can also scan external hard drives and other devices as well.
Wait for the scanning process to complete. This process doesn't take long but will depend on how much data you have on your Mac.
After the scan has completed, you will be shown a screen that will display all of the data that Disk Drill was able to recover.
I navigated to guaranteed recovery and then looked for Messages and was able to find the deleted iMessages on Mac and these are the ones that I want to recover.

Choose a destination to restore the deleted iMessages to and then click Recover

. This will allow me to undelete iMessages and get them back even after they have been deleted.
After clicking on Recover, you will then be greeted by a confirmation message letting you know that the recovery was successful.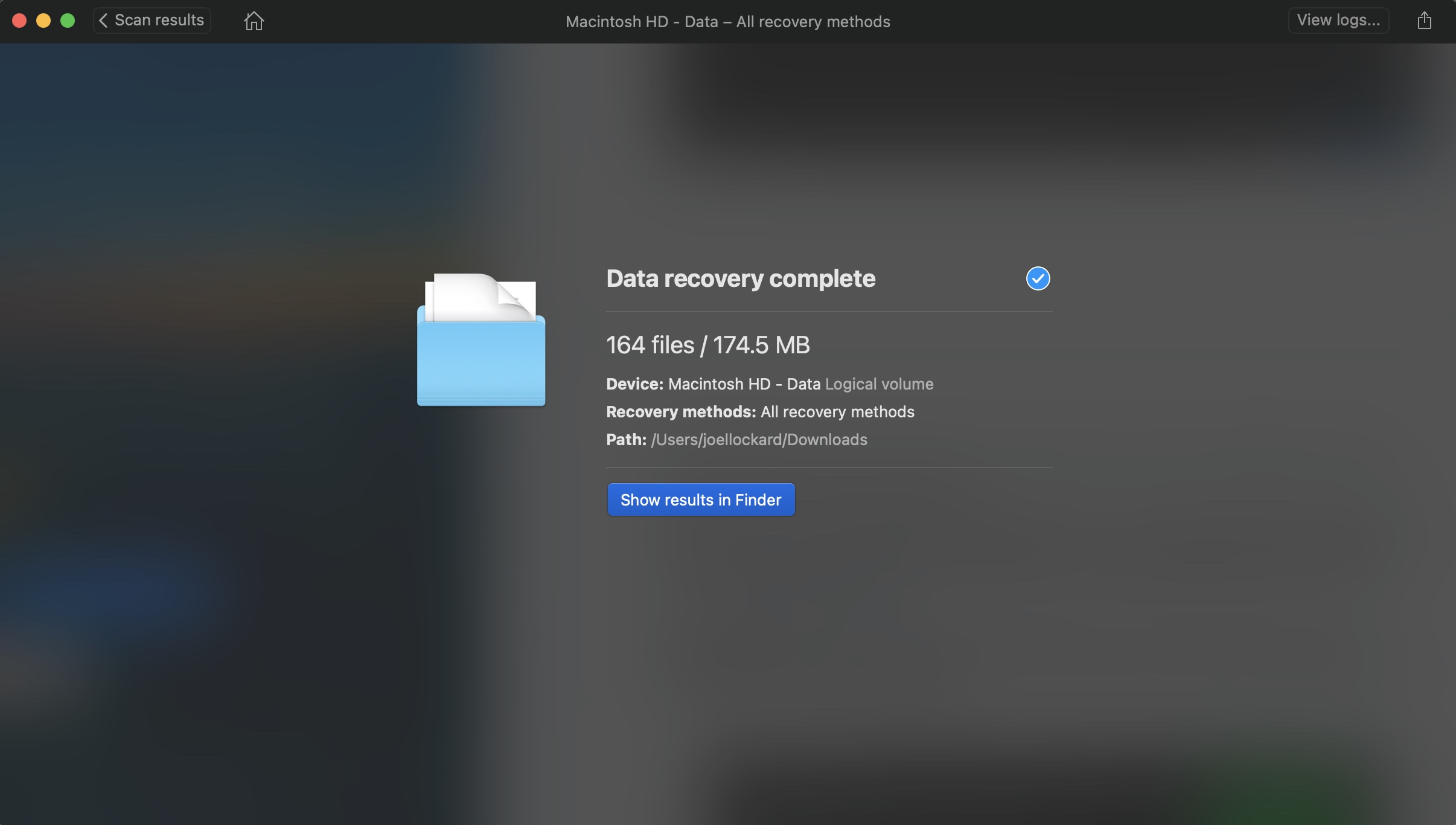 Method 2:

Time Machine Backup

Every Mac comes with a built-in backup assistant called Time Machine. This will create backups of everything on your Mac and it allows you to recover old iMessages should you accidentally delete one and need it back.

Time Machine backs up your Mac with 24 hour backups, daily backups over the course of the last month, and weekly backups for all previous months. This means that you can go down to the hour when it comes to recovering lost iMessages.

In my opinion, this is one of the best ways to view your iMessages history on your Mac and then have the ability to recover them should something happen. Recovering from a Time Machine backup is simple and easy to do.
Plug-in your external hard drive that you back your Mac up with.
Launch Time Machine.
You then will have the ability to scroll on the lower right-hand side and select a date for which you would like to restore your Mac back to.
After you have found the date where you believe that you last had the deleted iMessages, click Restore and your Mac will show all of the data as it did on that day.
You must have had Time Machine setup before you noticed that the iMessages were not in the Messages app anymore. If you don't have it set up, I would recommend setting it up for feature data recovery as this is the best method for recovering accidentally deleted iMessages. You will need an external hard drive for this which are both cheap and easy to find.
Method 3:

Recovering iMessages by Using Your iPhone

Our Macs do not backup to iCloud like other iOS devices. Due to this, restoring from an iCloud backup to retrieve deleted iMessages is not an option.

However, if you have an iPhone, then your messages will back up via iCloud and backups are created and we can recover old iMessages this way.

This will allow us to recover the iMessages if you deleted them from your Mac as they're stored in another location.

Grab your iPhone and follow the steps below to recover the deleted iMessages.
Create a backup of your iPhone before going forward to recover from an iCloud backup. We have to set up our iPhone as new to be able to access the restore iMessages feature from iCloud. Apple has a support article that walks you through how to backup your iPhone here.
Factory reset your iPhone. To initiate the reset, go to

Settings > General > Reset > Erase All Content and Settings.

 Your iPhone will then reset and you will be greeted by the setup screen once the process has finished.
Now you will have to go through the setup process. You will be greeted by a screen that asks if you want to restore data and you want to choose Restore from an iCloud backup.
Look for a backup that was around the date that you last remember having the iMessages.
Allow the restore to complete and then look and see if the iMessages are there.
That's it! If the messages were deleted from our Mac we can use our iPhone to get them back.
Conclusion
Losing iMessages on your Mac can be frustrating but there are many ways to recover them as seen above. The best practice is to have an external hard drive and backup your computer or use iCloud on your iPhone to ensure that your iMessages are always being saved.
You can see though that even if you didn't have a backup in place, there are ways to restore deleted iMessages and get them back onto your Mac.