The Documents folder makes it easier to have access to documents on Mac. Sometimes it can be hard to stay organized with us working on so many things or maybe we just don't have a specific place that we think a file should go. The Documents folder is perfect for keeping things organized and in place.
If your documents folder on Mac disappeared, don't worry as we can get it back.
In this article, we're going to look at what to do if your Mac Documents folder is missing and how to get it back.
Where Is the Documents Folder on Mac?
The Documents folder comes installed by default on your Mac. To get to the Documents folder on your Mac, we need to go into Finder.
Finding the Documents folder is easy and only takes a few steps to do so.
Step 1Launch Finder.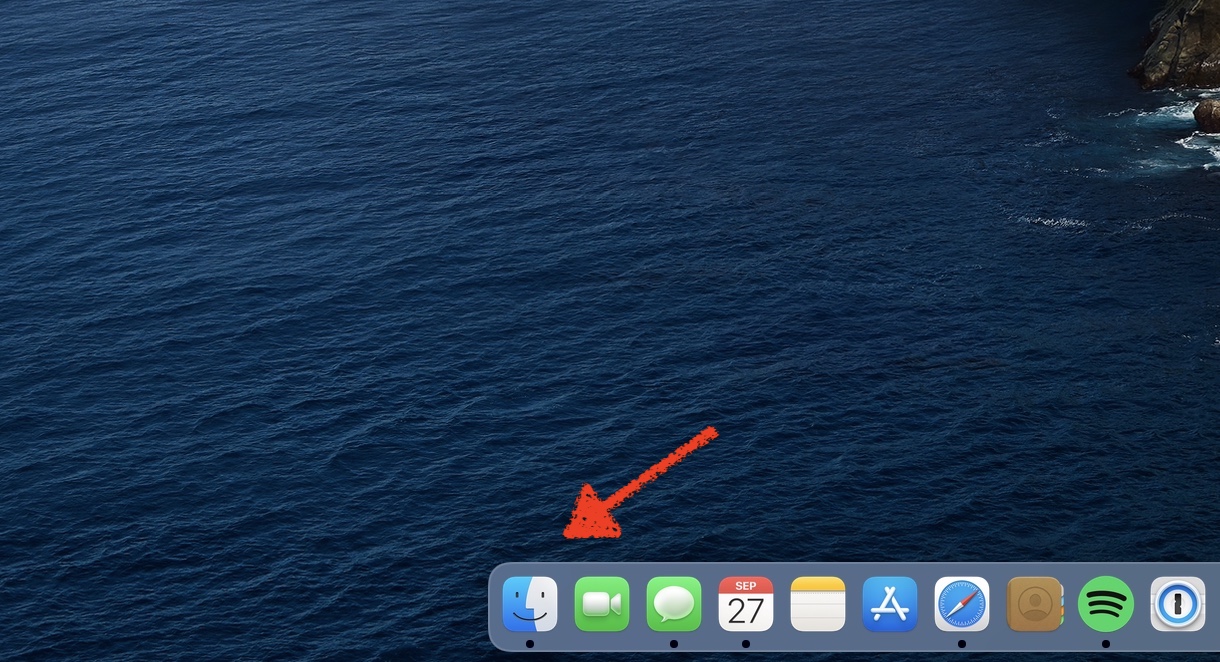 Step 2Click on the Documents folder on the left-hand side.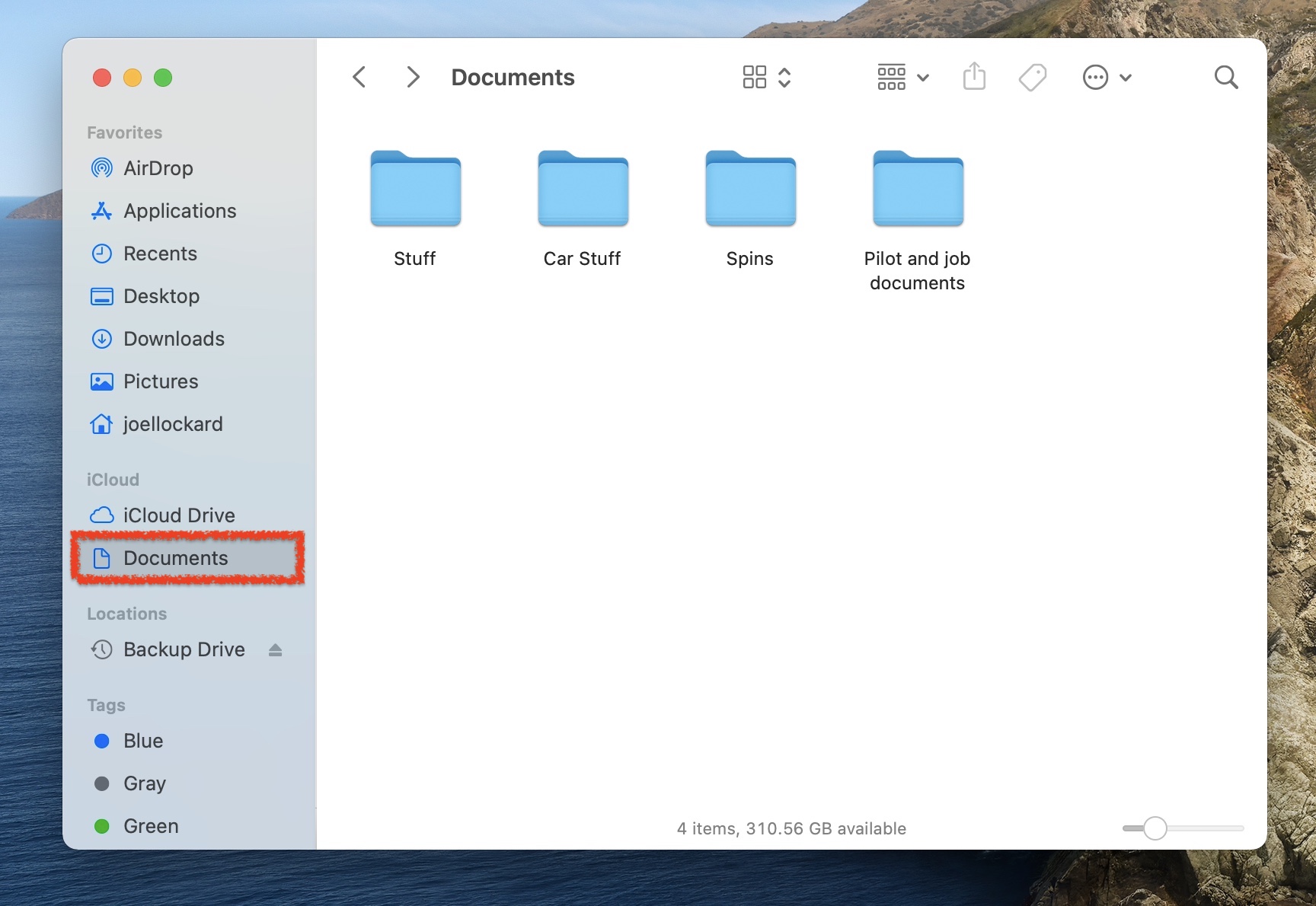 Step 3You can now see what you have stored in your Documents folder and make changes to it if you wish. You will notice that mine is under iCloud and that is because I want my documents to sync between my other Apple devices so that I always have access to them.
Where Did My Documents Folder Go?
If you can't find your Documents folder on Mac, this could be due to your Finder preferences when it comes to showing specific folders on the Finder nav bar found on the left-hand side.
This is actually quite an easy change and we can take care of this by going into our Finder preferences and simply selecting the option to display it again. You will see that once we get into that selection window, there are multiple folders and options that we have for what is visible on our Mac.
Step 1Make Finder the active app on your Mac. You will know that Finder is active because after you click on it you will see the name of it in the upper left-hand corner of your screen.
Step 2Press COMMAND + "," and you will then be able to see your Finder preferences.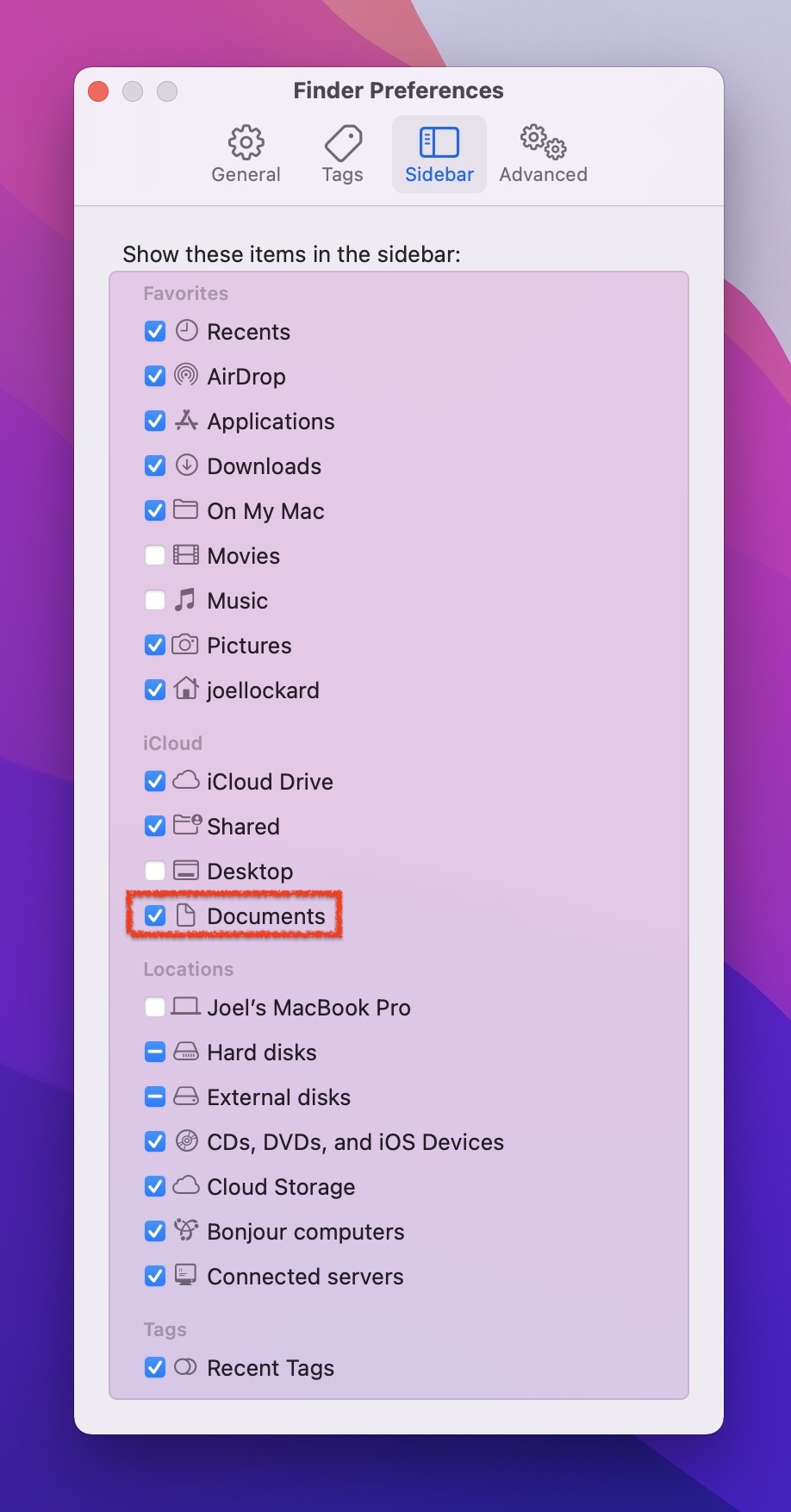 Step 3You can then close the Finder preferences window and then go back to Finder and see if your Documents folder is now showing up.
That should fix the issue of your Documents folder not showing up in Finder. If you're used to having your Documents folder on the Desktop and you can't find it there, let's look into how to get it back.
Documents Folder Is Hidden on Mac
The second reason that you might not be able to see your Documents folder is that it could be hidden.
If you can't find your Documents folder or if there are other folders missing, then take a look into this solution should solve this for you.
This is quite an easy fix and it only involves a couple of key commands to make everything visible.
Step 1Open the folder or place where you think you had your Documents folder as it could be there, but just hidden.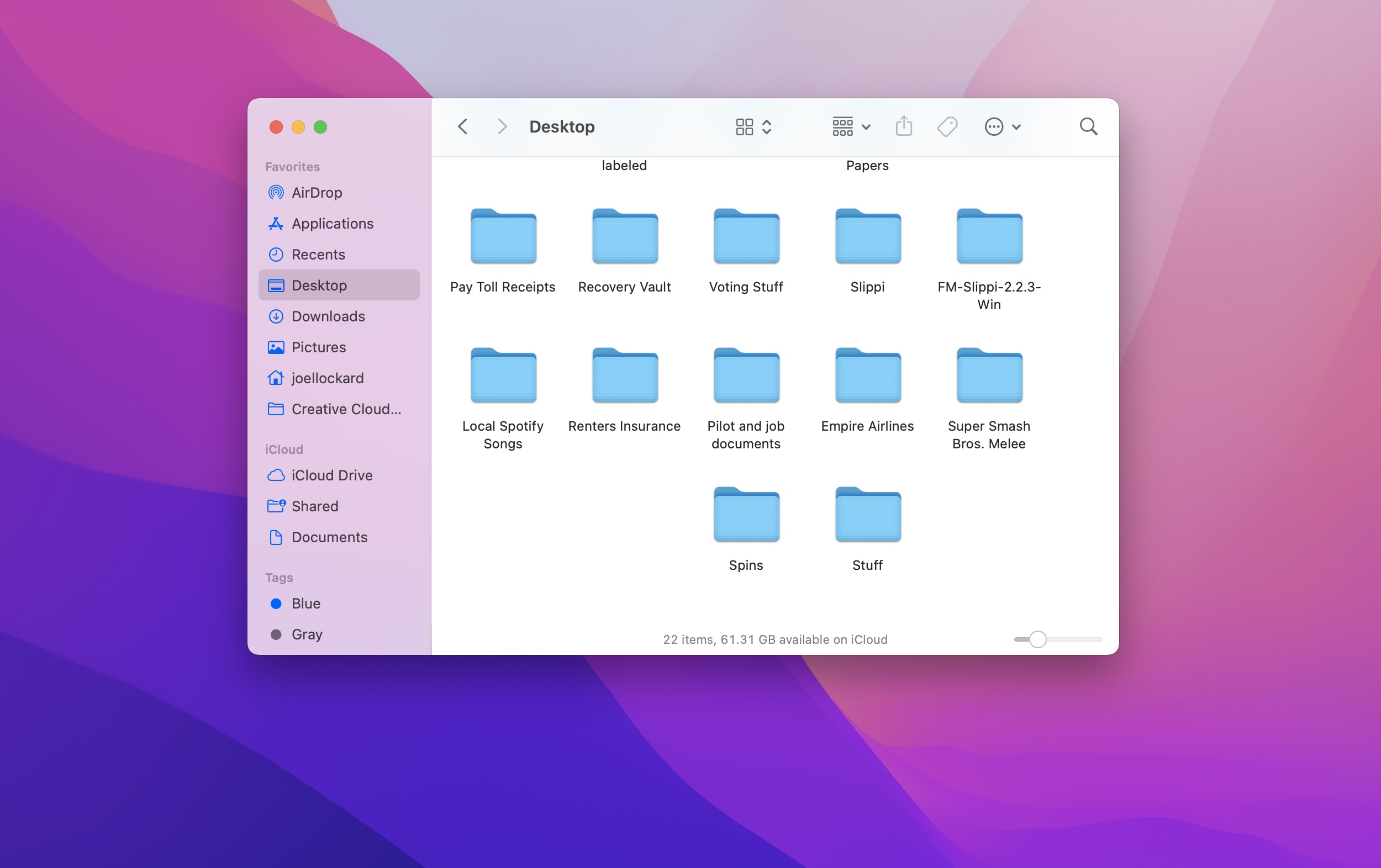 Step 2Press the keys COMMAND + SHIFT + "." and any folders that you previously couldn't see will now become visible.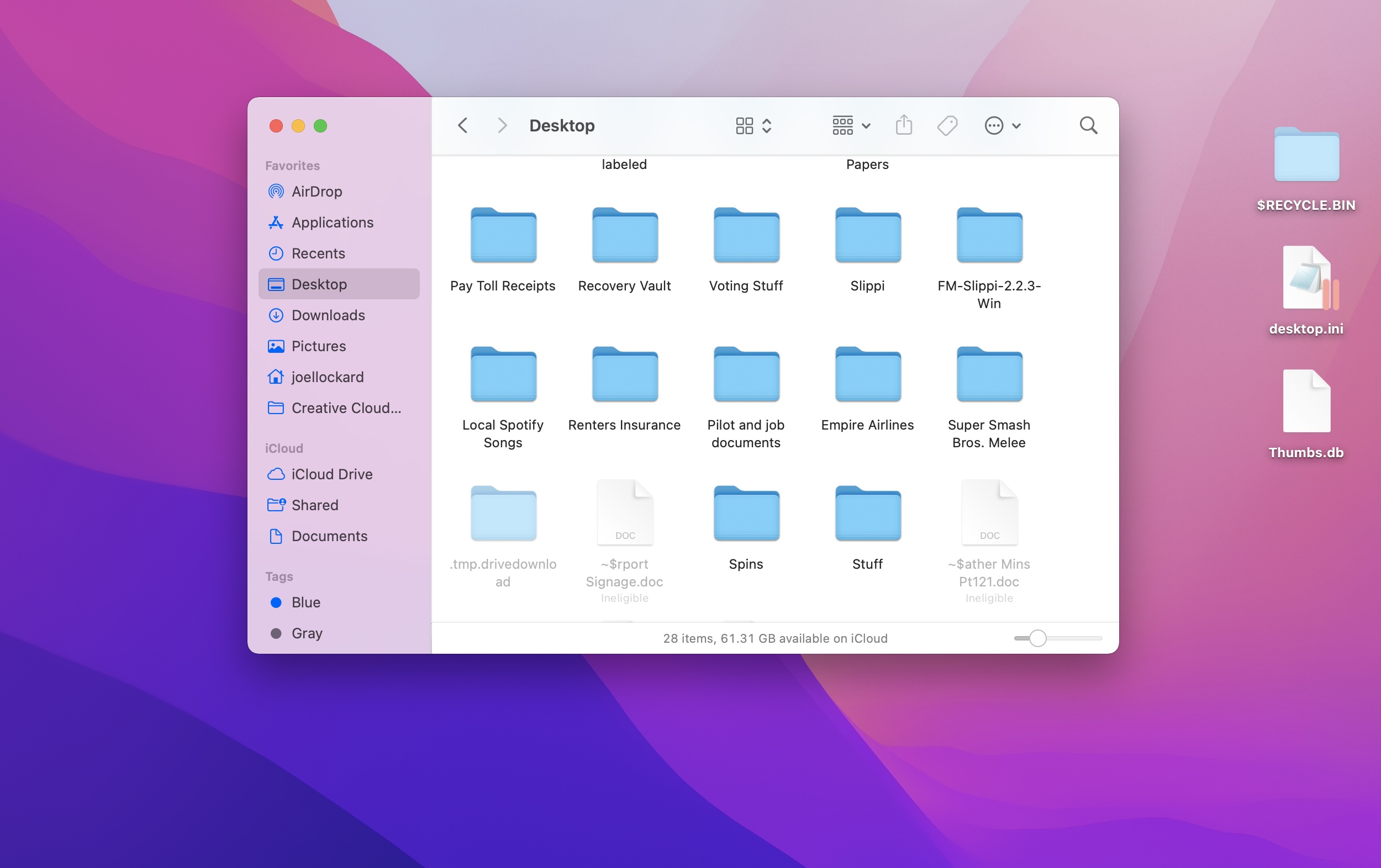 Hopefully, your documents folder isn't missing on Mac anymore and you can see it. Let's next talk about how to get it into our Dock if we also want to have access to it there.
How to Get Your Documents Folder Back Into Your Dock
Getting your Documents folder into your Dock is actually quite easy as we can drag it from a Finder window into where we want it on our Dock. This is helpful as it will then be in more than one place so we can access it more often.
Step 1Launch Finder and find your Documents folder from the left-hand side. If you can't find it, try following the steps above which will walk you through how to get the Documents folder into Finder.
Step 2Drag the Documents folder to the right of the small divider on the lower right-hand side of your Dock and then it will be in both your Finder window and the Dock.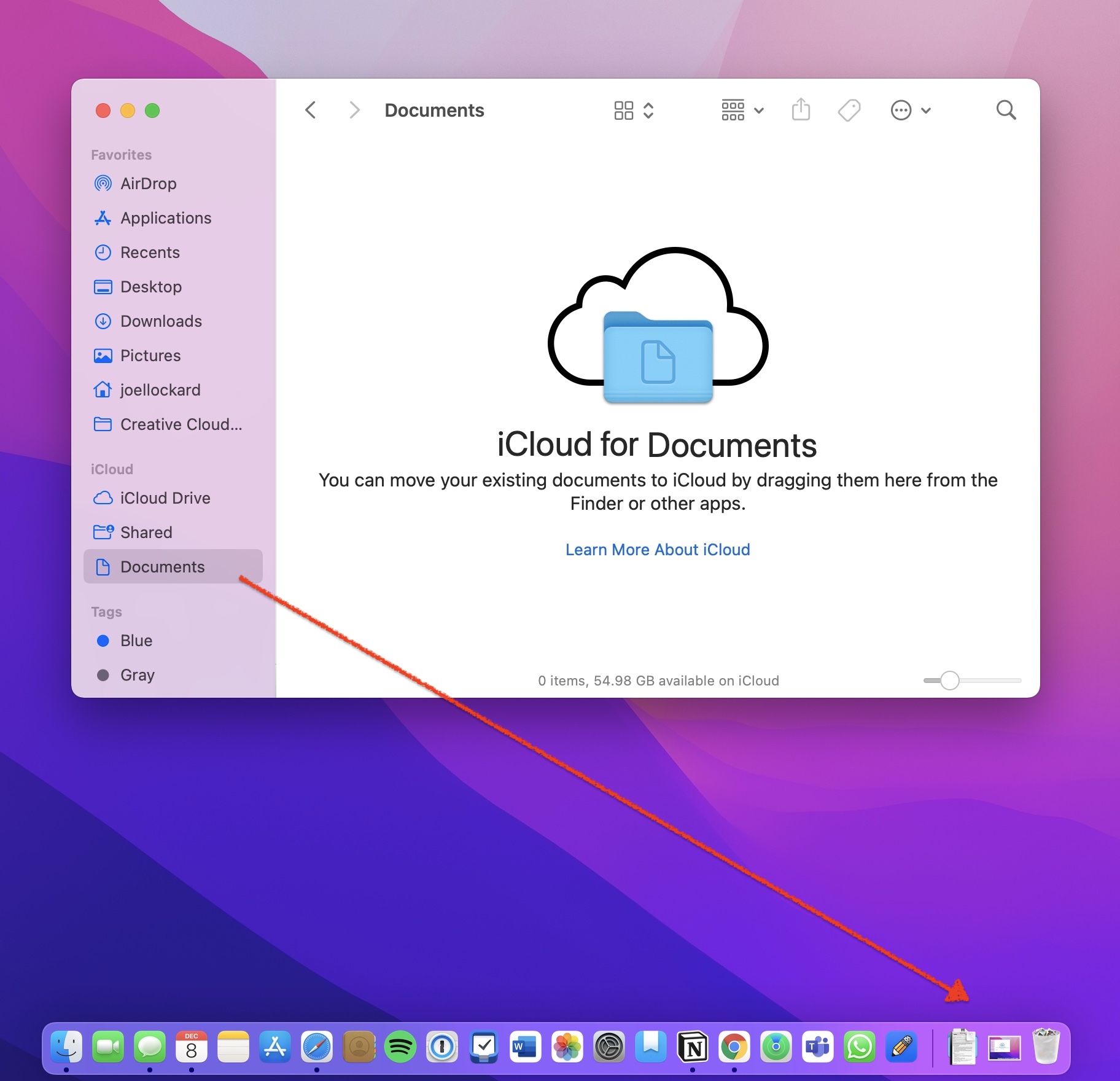 Step 3You should now have your Documents folder in both places. If you don't want it in your Finder window but you would only like it in your Dock, you can remove it from Finder by going to your Finder preferences.
How to Recover Files From Your Documents Folder if They Were Deleted
Disk Drill allows us to try and recover files if they've been deleted from our computer. In this instance, the Documents folder is missing files and we can't find them.
We can use third-party data recovery software such as Disk Drill to scan our Mac for them and try to get them back, even if we can't see them anymore. Disk Drill has been used for many data recovery procedures, such as one where data was recovered from some Mac partitions.
Using Disk Drill is quite easy to use and you can scan your Mac and see if it is able to find any of the lost files for free, a purchase is only required if you choose to recover them.
Step 1Download and install Disk Drill onto your Mac.
Step 2Launch Disk Drill and choose your Mac hard drive as the device to scan. Once you've selected your hard drive, click on Search for lost data.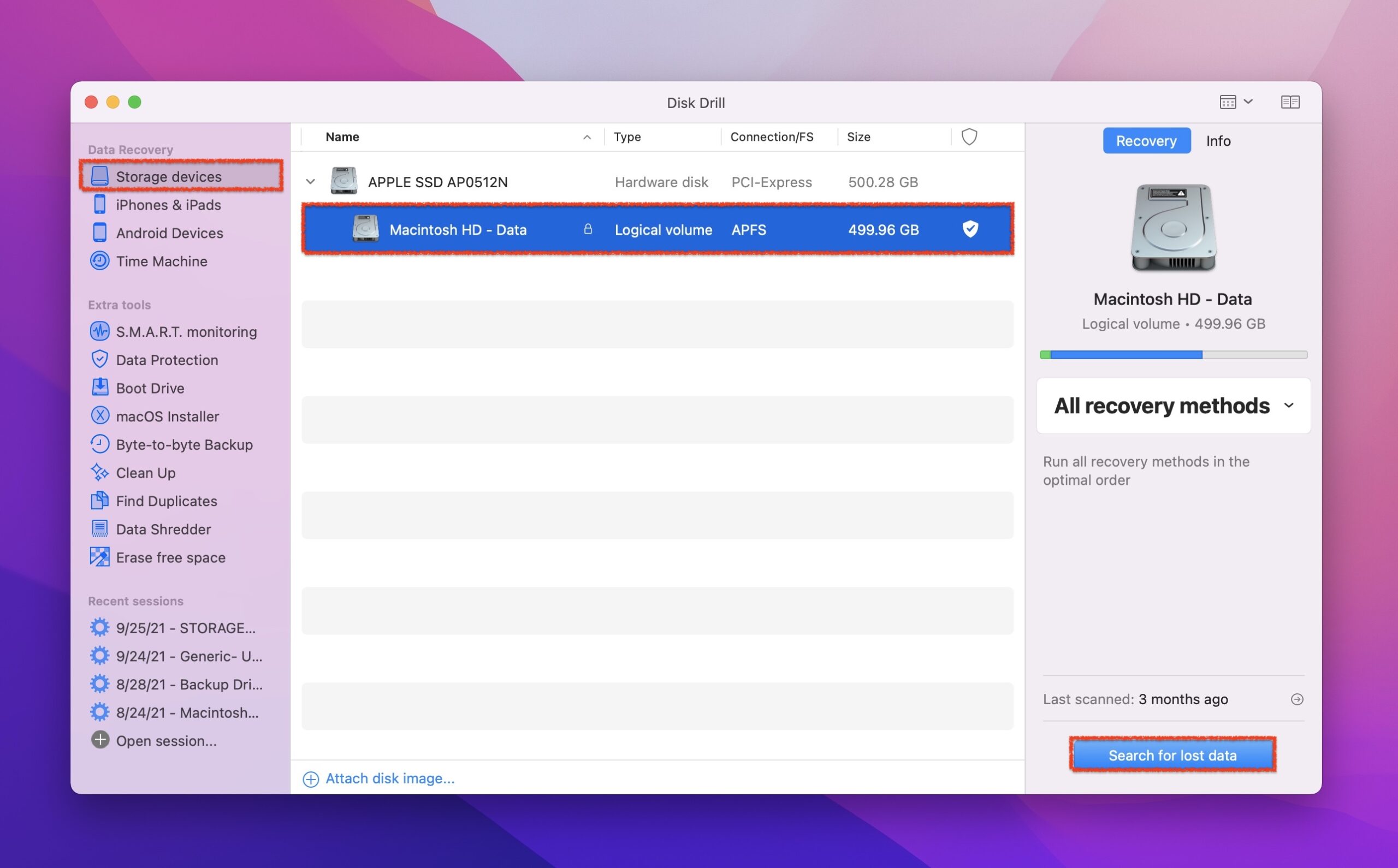 Step 3Once you have initiated the scan, wait for it to complete. This can take some time depending on the size of your Mac hard drive.
Step 4Once the scan has been completed, click on the blue Review Found Items to look at everything that Disk Drill was able to recover for you. Hopefully, the files that we're trying to recover from the Documents folder will be in there.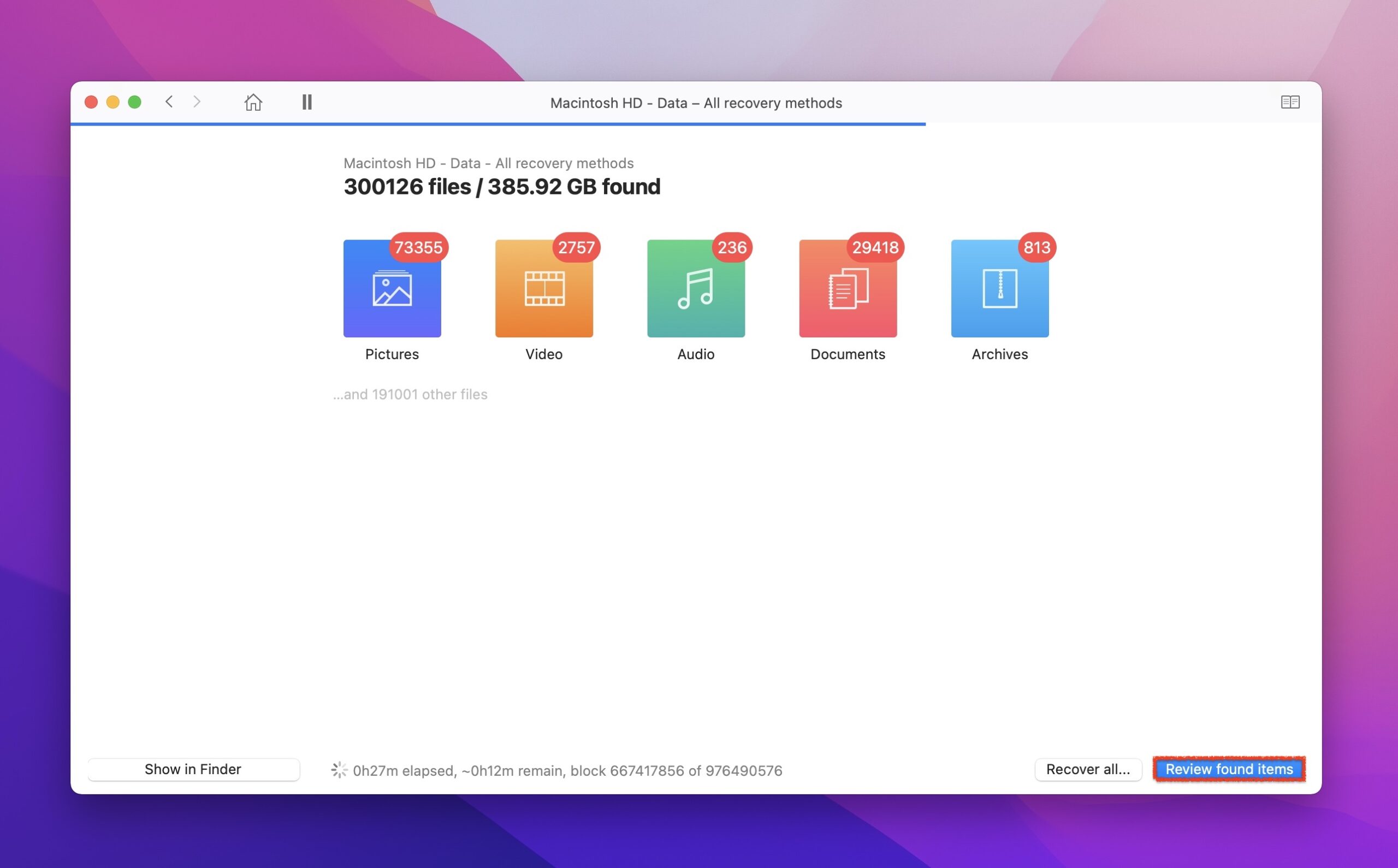 Step 5I went into the upper right-hand corner of the screen and typed in Documents to help me locate the folder instead of searching through everything. I like this feature as it makes finding the name of a file or folder much easier.
Step 6Then, look through the folder and click on what you would like to recover.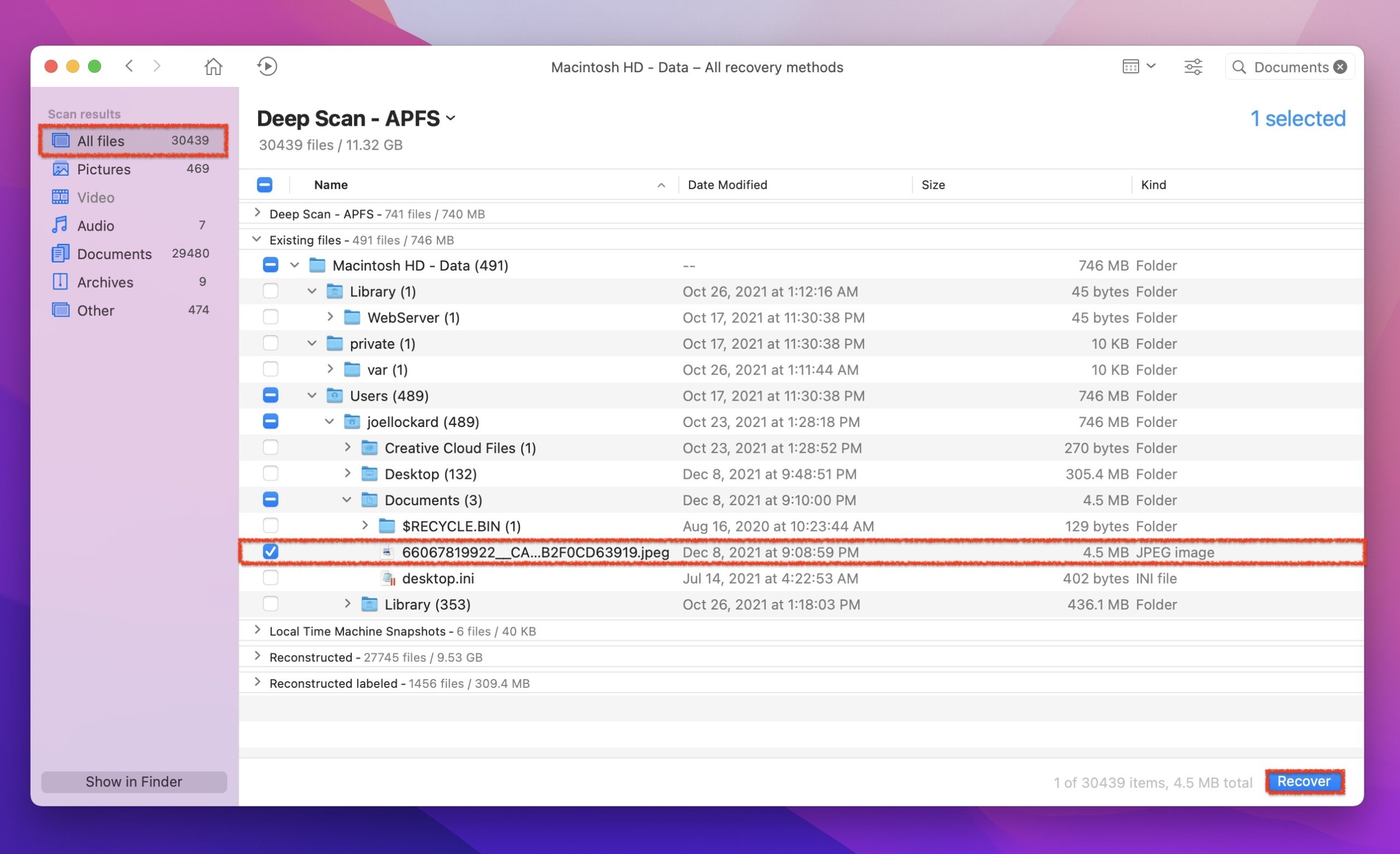 Step 7If Disk Drill was able to find the document that you want to recover, you can get it back by then clicking on the blue Recover button and it will be put back onto your Mac.
Disk Drill is very good at recovering missing data from our devices. We did a deeper dive into data recovery when it comes to your folders on Mac that will give you a bigger picture of data recovery.
Conclusion
If your documents folder disappeared from your Mac, knowing how to get it back if it was missing makes us more prepared for when something bad happens to us when we're using our computer.
These essential skills make us more productive and better Mac users. Knowing how to solve these issues can take them from being something that could drastically interrupt your day into something small that only causes you to take a couple of minutes to fix.
Now, if you accidentally deleted your documents folder on your Mac, you know how to recover it and get everything back and working.