Bill Cosby Has An iPhone App
James Hicks
| Tuesday, August 17th, 2010
Despite all the rumblings of late on the interweb – Bill Cosby is not dead ! He's alive and kicking, still telling jokes and being the world-renowned philanthropist that he has always been. Along with that, the man who is actually a distant cousin of mine (that's right) – has his own iPhone app. In the app you have access to Cosby appisodes (I love that term..), photos, audio clips, exclusive video, & more.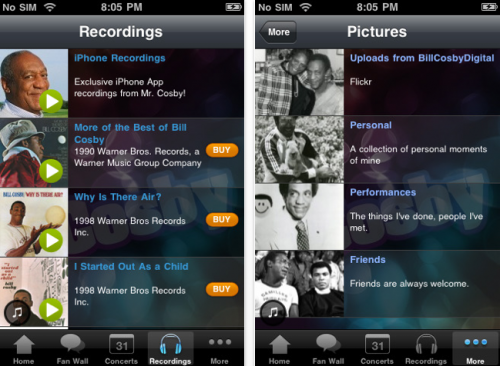 There are very positive reviews in iTunes, and to top it off – it's free. Cosby is all over the interweb – this app is co-branded by Ustream, and I follow him on CinchCast and Twitter.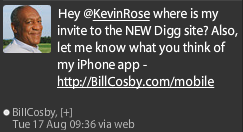 I'm certain that a ton of folks will be downloading this app today due partly to a recent Twitter exchange between Cosby and Kevin Rose.
Go get your copy in the iTunes App store here.