Nerdery: Here's What A Rack Of 160 Mac Minis Looks Like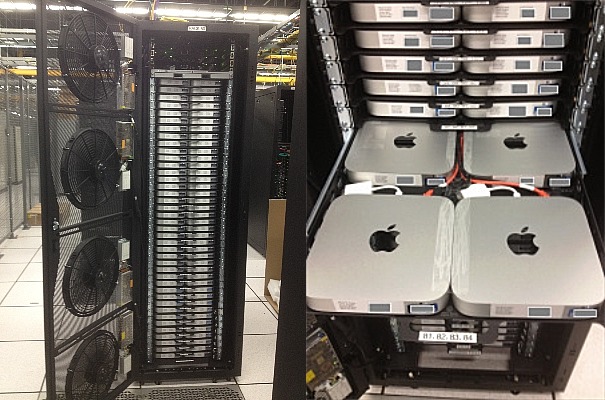 Now that Xserves are officially a thing of the past, the only alternatives available for running an OS X based server are the Mac Pro and Mac Mini. If you're looking to cram as much power as possible into a server rack, the Mac Pro is obviously out of the equation. "Steve" managed to build a custom rack using 160 Mac minis, with custom power and heat control systems, and shelving to support four Mac minis in a 1U rack space.
The results are pretty impressive.