Get your iCufflinks while you can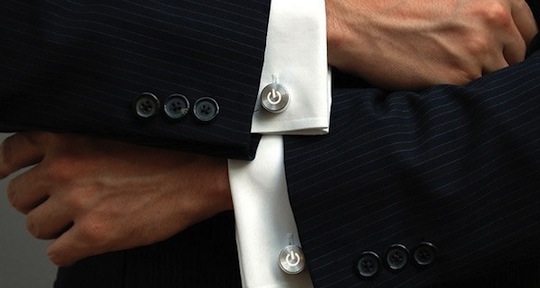 Let's be honest. If you're reading this post, you're probably not the type of person that wears French cuff shirts to work every single day. If you are, or if you're looking for a snazzy wedding gift for your geeky groomsmen, then you may want to check out the iCufflinks from AdaFruit.
These cufflinks are replicas of the power button on your Mac, and they even light up when you press them. There's nothing like telling the world how powerful you are with a set of cufflink power buttons.
The iCufflinks weigh in at a moderate $128.00
Article Via Engadget